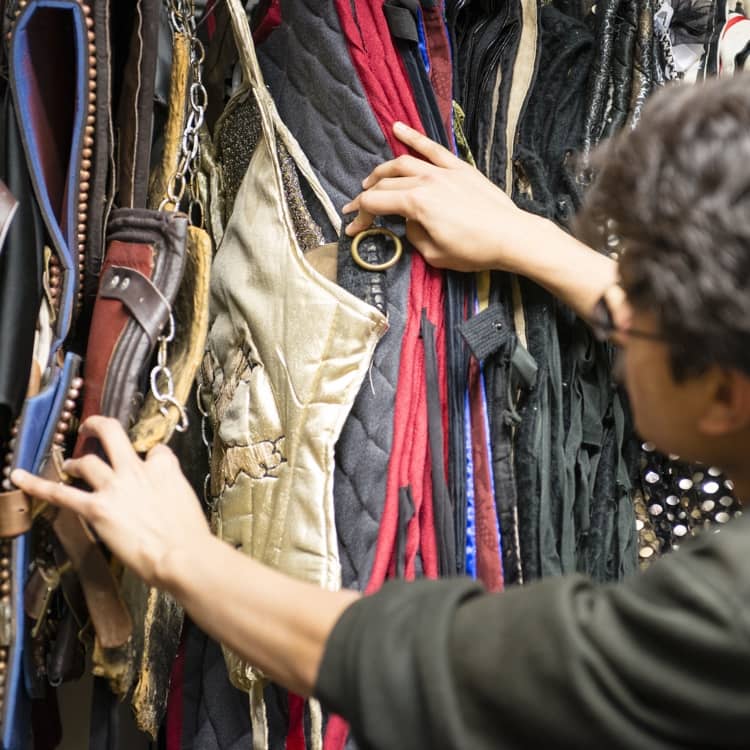 GSA Wardrobe is pleased to offer its costumes for professional hire. Our comprehensive stock is maintained in good, clean condition and our rates are competitive.
Recent customers include Yvonne Arnaud Youth Theatre, Guildford Shakespeare Company, STET The English Theatre, Royal Academy of Music, Impact Opera, Artifice, Theatre Proteus, The Arts University College at Bournemouth, Tristan Bates Theatre Covent Garden, E15 Acting School and Milestones Living History Museum.
Whether you're looking for a complete outfit, that last perfect piece, or to costume your entire show, call to arrange an appointment – 01483 684967.