GSA presents the brightest cabaret stars of the future. Preview the performances at GSA will be followed by a short season Live At Zédel, Crazy Coqs on 7th and 8th April
REX DOYLE STUDIO, IVY ARTS CENTRE
WHY NOT BOOK A SEASON TICKET TO ALL PERFORMANCES
Wednesday 27 March
5.00pm
KENNI CHOMYN and KATE BEACH - WHERE TO NEXT?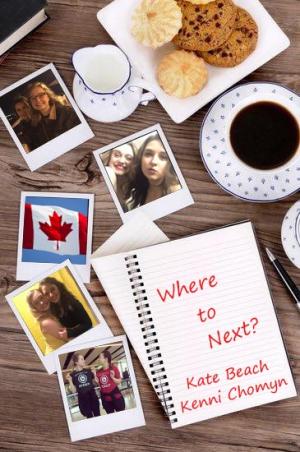 Kenni Chomyn and Kate Beach's friendship began in Toronto, Canada, where they completed their undergraduate diploma in Musical Theatre at Randolph Academy. They moved to England together in September 2017 and are currently in their second year of a Masters degree at Guildford School of Acting.
This cabaret is about the obstacles they have overcome while up and moving their lives across the world. Where To Next? will highlight the humorous, heart-breaking, hectic and exciting moments they have encountered over the last year and a half; along with the climb to making their dreams a reality.
…………………………
7.00pm
TYLER PALO - LUMINESCENCE
From Salt Lake City, Utah, to Piccadilly Circus, Tyler Palo has travelled across the world in pursuit of his goal to "be a light".
The world lights up in a million different ways through stars, insects, fire embers, or even smiles, and it was his aim to find out how he could light up too.
Come along on this journey of friendship, laughter, loss, and determination, as Tyler invites you to discover what it means to shine.
……………………….
9.00pm
ASYA TONEY – AMERICAN PHAROAH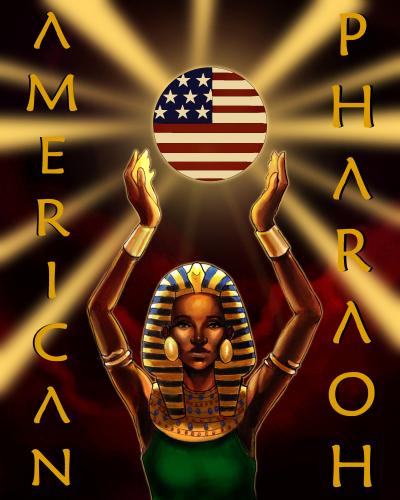 "Throughout history, black women have been misrepresented, misunderstood, hyper-sexualized, and oppressed. From Africa to America, the journey of the black woman has been one of turmoil and pain. Yet, despite numerous setbacks, bigotry and racism… despite the entire world being against us, we have stood tall. We have found our strength again and again and proved that we are not frail. We are not complacent. We are everlasting.
This show will take you on a journey through time and space, through past and present lives, from a royal court in ancient Egypt, through the Middle Passage, and into the Supreme Court of the United States of America, to explore the wonders that are black women"
……………………………….
Thursday 28th March
6.00pm
HEATHER HILL – UNTITLED: A STORY OF LOVE, LOSS AND MOVING ON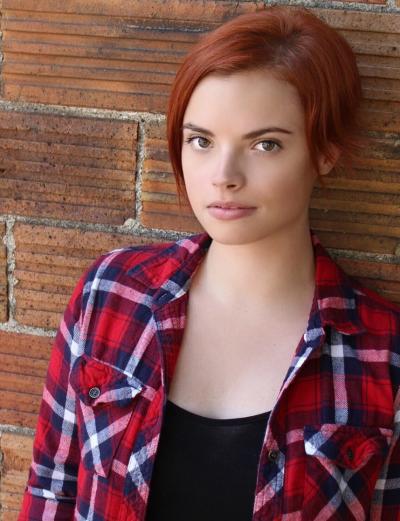 It's a well known story. Two people meet, they fall in love, and they live happily ever after. But what happens when it all goes wrong? And how do you pick up the pieces afterwards?
Through a mashup up of Broadway songs; [Untitled] explores self-discovery, sexuality, and how to heal the wounds someone has left behind.
Join Heather Hill at Crazy Coqs for a night of humour, heartbreak, and all your Broadway favourites.
BOOK A STORY OF LOVE, LOSS & MOVING ON
……………………….
8.00pm
DAVID STEVENS, TOM WHITE & ZOE YAN - THE LAST CABARET ON EARTH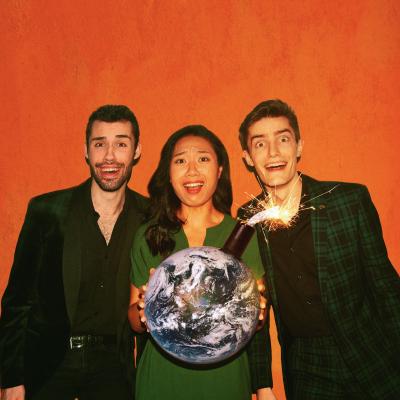 1999, 2012, 2018… The end is nigh…again! The world as we know it has been a flop, so come and lament its inevitable end with David Steven, Tom White & Zoe Yan in The Last Cabaret on Earth.
Celebrate the end of days in an evening that will feature songs from musicals which flopped just as hard as modern society, alongside some more well-loved showtunes, including songs from Dear World, Everyday Rapture, Candide and many more. Will this be our planet's swan song? Or will the Earth live to spin another day?
BOOK THE LAST CABARET ON EARTH
or why not join us in London too
BOOK NOW - Live At Zédel, Crazy Coqs