Programme overview
This programme is one of very few in this fast-growing and impactful professional field and one which notably includes intimacy coordination.
This intensive course offers a range of approaches to the field of movement direction. Training will include contemporary approaches to movement teaching and coaching, which will equip you to work with performers across a diverse range of disciplines and confidently lead classes and rehearsal processes.
We keep our cohorts small to ensure you get personal attention and contact from our expert teachers, who have extensive first-hand experience in professional theatre in the UK and the US.
This is a practice-based interdisciplinary programme that will provide a unique opportunity for the research and development of specialist early career teachers and practitioners from backgrounds who may not otherwise enter the teaching and coaching profession.
The University of Surrey is home to the National Resource Centre for Dance which includes the personal archives of the prominent movement theorist Rudolf Laban as well as collections from companies, choreographers, dancers, teachers and other artists including the Bice Bellairs collection.
GSA operates a pedagogic approach that utilises student-centred learning. Every module has an ethos of nurturing and enabling employability and personal development opportunities for the students. Our working practices encourage dialogue and are most effective when a collaborative approach is undertaken. Our learning environment grants our students the freedom to take risks and to embrace spontaneity.
What you will study
Through a series of modules focusing on specific aspects of movement practice, you will build your skills in movement practices and approaches relevant to today's performers.
Modules will focus on movement pedagogy, movement directing, devising and choreography, and intimacy coordination, allowing you to develop a thorough understanding of the body and its possibilities, and an overview of historical and contemporary movement practices.
You will work practically and experientially to gain key movement teaching and coaching skills and develop your personal approach to leading and directing movements for performers.
Applying your learning gained within the studio to classes and productions across the School will support you to develop your practice and understanding of specific project-based work.
The MFA builds on the MA, providing the opportunity for a hybrid approach in the second year and the chance to deepen and extend your professional practice.
You will have the opportunity to go on a work placement.
Our campus boasts great transport links to London, so you'll be close to the heart of the UK theatre in London's West End.
You will work closely with students from undergraduate and postgraduate programmes across the School, gaining practical experience supporting classes and movement direction for productions.
Opportunities for observation, assisting, and leading activities are embedded in the programme, working with faculty and visiting creative staff and building your practical understanding and application of movement directing and teaching.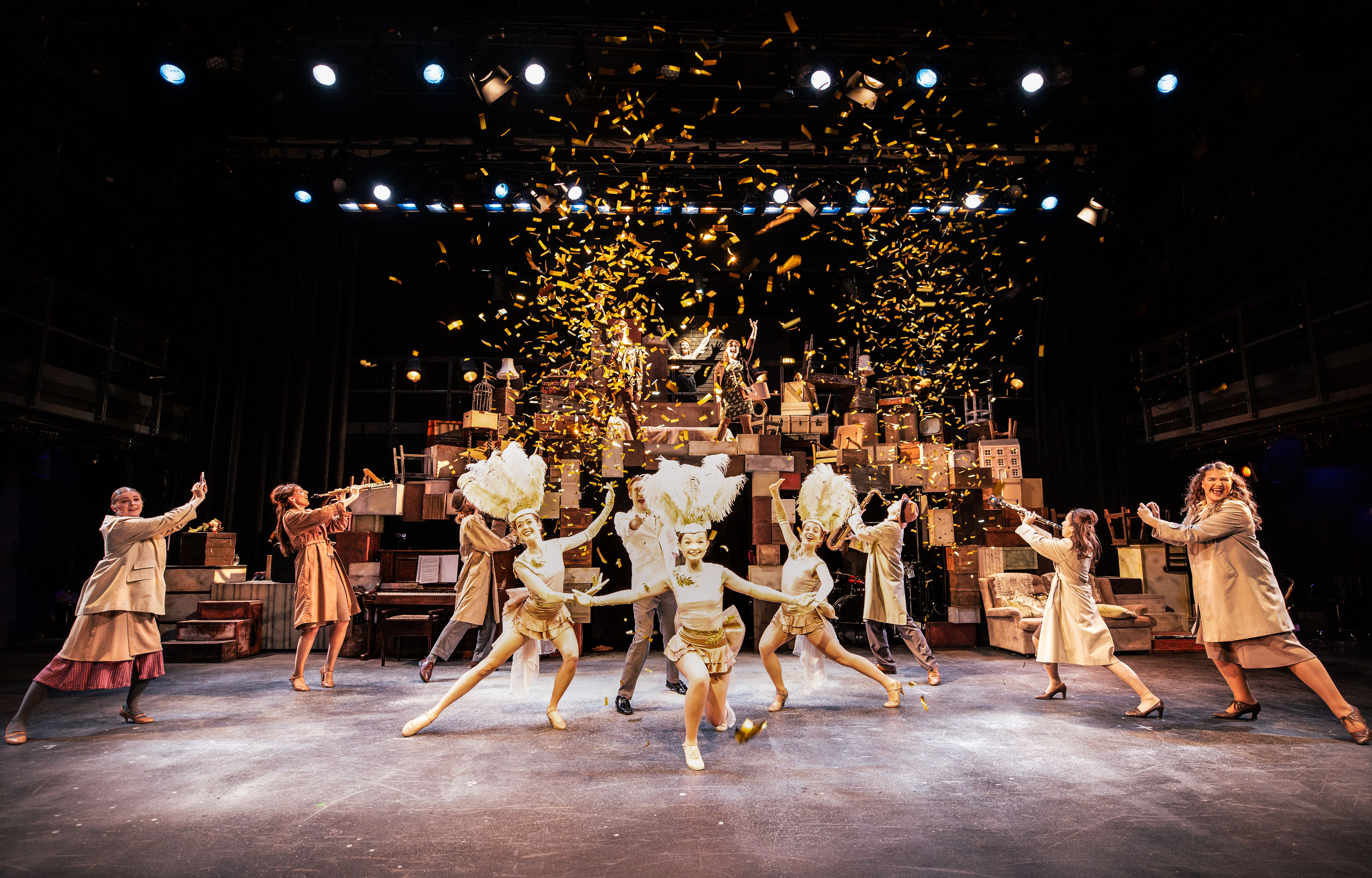 Related Courses:
MA Movement Direction