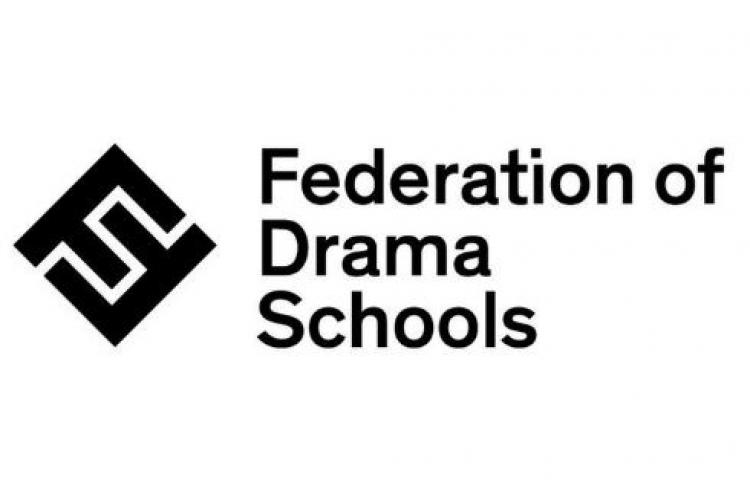 Following the closure of Drama UK last autumn, the newly formed Federation of Drama Schools (FDS) launches today.
Primarily established to enable prospective students to identify high quality, intensive, vocational training for performers, directors, designers and technicians, the new organisation is committed to exploring ways of sharing best practice in teaching and learning; enhancing equality, accessibility and diversity in recruitment; and maintaining very strong links with various parts of the industry in which trained students will find employment.
With twenty member institutions, the Federation of Drama Schools brings together all of the major schools that were formerly members of Drama UK.
All member schools demonstrate a commitment to the organisation's vision and core principles*, including intensive contact hours, limited class sizes and teaching by highly experienced, professionally active staff.
'This will be a forward-looking and dynamic organisation', states Leon Rubin, Chair of the Federation. 'Our aim is to facilitate the delivery of vocational training of the highest quality, so that graduates from these schools are well equipped to serve the industry of today, as well as to lead and shape its development in the future'.
Committed to equality of opportunity and diversity in all its forms, the Federation of Drama Schools will host regular meetings of member schools with a view to sharing best practice, innovating research and liaising with the industry. Member schools include the following:
 Academy of Live and Recorded Arts (alra), Arts Educational Schools (ArtsEd), Birmingham School of Acting, Bristol Old Vic Theatre School, Drama Centre, London, Drama Studio London, East 15, Guildford School of Acting, Guildhall School of Music and Drama, Italia Conti Academy of Theatre Arts, LAMDA, LIPA, Manchester School of Theatre, Mountview Academy of Theatre Arts, Oxford School of Drama, Rose Bruford College, RADA, The Royal Central School of Speech and Drama, The Royal Conservatoire Scotland, The Royal Welsh College of Music and Drama.
This is a very exciting moment for us all and we look forward to working together to ensure that future generations of students acquire the skills and expertise necessary to pursue sustained and rewarding careers in all areas of the performing arts.
http://www.federationofdramaschools.co.uk/