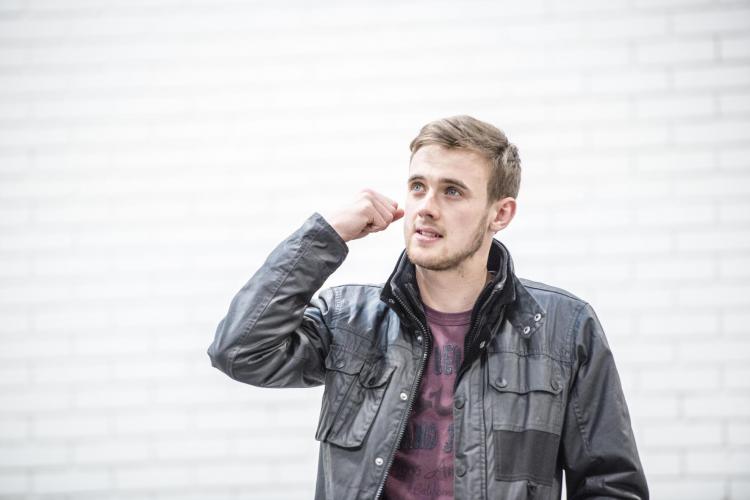 For those with a dream to go to Drama School auditions can be incredibly daunting, but they don't have to be. At GSA we try to make our auditions as enjoyable as possible. We do not expect you to be an accomplished performer. We are looking for potential and, if we see it, we would like you to feel convinced GSA is the best place for your training. The audition process enables us to make informed choices about candidates and their ability to undertake the rigorous training we offer.
Take control of your audition with our helpful tips to improve your preparation and execution:
Stay positive- Learn to develop a positive attitude and do not be afraid of being appropriately playful, spontaneous or in the moment.
Do not compare yourself to others – You are unique so rather learn from others and be supportive - a drama school panel is looking for both these skill sets and a good temperament.
Be yourself - Do not be afraid to be yourself with the panel. Respect them but also remember they are people too and they are not there to scare you.
Get the simple things right first:
Choose monologues and songs that you can connect to, think about the words and really feel what you are saying to your audience
Take time to prepare for your audition materials
If you are reading a monologue read the entire play and not just a monologue itself
If you are singing, present the songs in the original key
If you are playing an instrument bring along any music in folders, amps and whatever you need for your performance on your chosen instrument
First impressions matter - Behave appropriately, dress appropriately and in the studio turn off your phone. . Good manners go a long way.
Do your research - Understand what the course involves and ask plenty of questions because it is important that you choose the right place for you.
Let mistakes go and focus on what is coming next - If something goes wrong, the world will not end and the show must go on!
Treat the audition as a learning process - Be willing to take risks, make mistakes and really make the most of it. 
Try not to over-think - if the panel tells you to walk around the space, walk around the space. Don't read into anything.
Enjoy the day - Focus, have fun, relax and respect the people around you.
Lastly, remember that you are auditioning us as much as the audition panel are auditioning you. Take a look around and ask yourself if you'll be happy here – that feeling can take you a long way.
 
Why not take a look at GSA Pre-Auditions courses   
FURTHER INFORMATION
Early application is advised to guarantee audition availability.
Acting and Musical Theatre auditions are held between November and May each year.
Actor Musician courses are held between January and April each year.
Applicants interested in auditioning in the USA, Canada or Hong Kong should contact GSA for further details.
Applicants from the EU and other countries are expected to audition in the UK.
What are the audition fees?
Applicants for all performance courses must pay an audition fee. This is currently set at £55 for BA/MA courses and £45 for Foundation.
The audition fee must be paid via your student portal. You will be e-mailed information on how to set up your portal once we have received your application.
For more information about auditions for each GSA course visit  
http://gsauk.org/applications-auditions