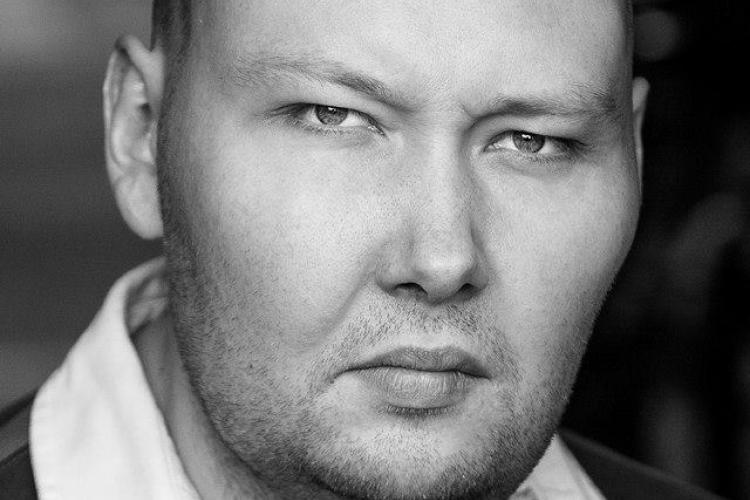 Adam Pearce graduated from GSA in 2005 - BA 3 year Musical Theatre 
 
Adam is currently playing the role of Brujon and Cover Javert and Thenardier in Les Miserables, Queens Theatre, London

My day always begins very much the same. The sound of a door crashing open, thunderous stomping, our bedroom door flinging open to the sound our 2 year old son shouting "mummy, daddy.... It's sunny today" When, in fact it's 4.30am, pitch black and I've only had four hours sleep.

Today is a full on day. I am training for the London Marathon in April and on my Beginner-Marathon plan today it says 10k... Brilliant. The hardest thing about going for a run... is putting your running clothes on! When I get out and run, it's fine. But the moments before, when you are standing there, in your pants, drinking a coffee just staring at your t-shirt, running leggings and shoes. That is the hardest decision of the day.

As much as I prefer to sit down with a cup of tea and a biscuit, I have started to enjoy the running. Gives you time to have a think, just you. Also I have found it beneficial to my job. Finding I have more energy and breathe support. It's done wonders!

So back from my run, which was cold, but dry …which was nice. Quick stretch and a shower. Then sat down with some lunch whilst watching Trolls with my son Henry. He is addicted to the movie. A little down time much needed, for all of us.

Now, I live out in Kent in a little village called Longfield. I did spend 8 lovely years living in London. Colliers Wood, Wimbledon and Hither Green. Loved it. But once married, I moved out to Kent with my lovely wife Anita. So, on the train heading up to London a bit earlier than usual as I have a costume fitting for a film. Can't say what it is for, but I have one day filming on it that I have managed to get as holiday from Les Miserable where I am currently playing .

I get to my fitting at Cosprop on Holloway road to meet the lovely Assistant Costume Designer, Bart. We have a chat as to how he sees my character looking. On the rail is a number or shirts, trousers, waistcoats, jackets, over coats all in my size. The final costume is beautiful. I've never looked so smart.

Fifty-five minutes later I was free to head to work and caught the 38 Bus to 51 Shaftesbury Avenue, the Queens Theatre.

I have been a part of Les Misérables for around 3 years now. I have had the best time here and when I leave this June, I will have great memories.

Walk into stage door and greeted by one of the stage door keepers, Malcolm. The worst mistake when I met Malcolm was to tell him that I love Rugby. Every day, without fail, for the past 3 years he has mumbled a cryptic Rugby question and I have no idea what on earth he is talking about but he won't let me have my key to the dressing room until I answer it! Finally, I guess Austin Healey and he lets me have my key to D14 (Dressing room 14).
As you go through Stage Door, the first thing you see is a large notice board. This board has the Show Setup on it. It tells you who is on holiday, off sick and who is covering which parts for tonight's show. Every show is different. It is very rare that we have the entire cast in the building at the same time due to holiday and sickness. I think the worst cut show I remember in my 3 years was that we had 14 off. Pretty much half the cast!

 I share D14 with 5 other lovely gentlemen. Tom, Will, Felix, Andy and LVG. Great bunch of lads. Great banter. 
 
6.20- we get called to the stage for a vocal warm up. We don't do a physical at Les Mis as the only dancing we do is the waltzing in the wedding near the end. (Gutted there's no Megamix at the end) After our 10min warm up, we go through the fights that are in the show. Just in case there is a cover or swing on, but more importantly, to make sure everything is safe.
6.45 - head back to our dressing rooms to get ready.
6.55 - half hour call [a theatrical half hour call is always 35 minutes!] - Playing FIFA
7.10 - quarter hour call - Still playing FIFA
7.20 – Five minute call - mad rush begins to get out of our normal cloths, into costumes, microphones on, wigs on, dirt on.
7.25 Act 1 beginners call. Head up to the stage and stand by for Front of House clearance.
7.31 Curtain Up
9.00 End of Act One. Back to D14 for a quick sit down. Les Mis is a very Ensemble based show, so the only time I get to have a decent sit down is the interval.
9.15 Act 2 Beginners.
10.25 Curtain down. Now begins the mad rush to get out of costume, make up and changed into normal cloths, run out of stage door to jump on the 38 Bus to Victoria.
11.07 get on my train back to Longfield. Now is my time to start winding down. Watch something funny on Netflix or something like that. 
Tomorrow is 'One Day More'….
Adam Pearce, GSA Musical Theatre graduate
I am running the London Marathon 2017. Please help me support this amazing charity that is very close to my heart.
www.justgiving.com/adampearce2017