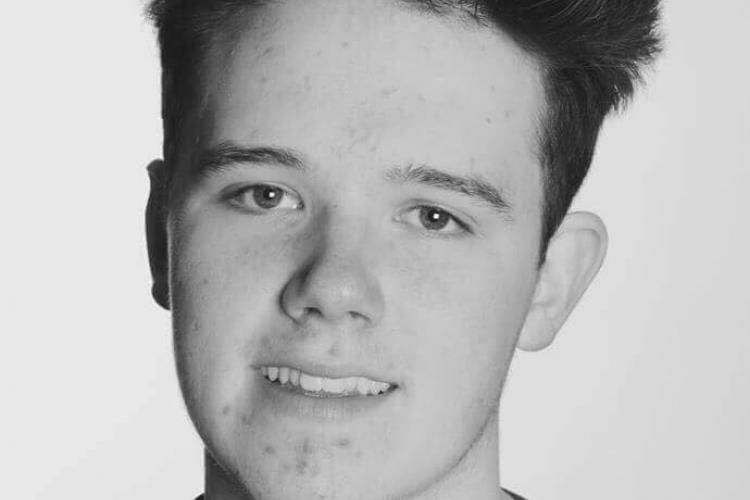 Luke is currently studying on our Acting Foundation Course.  How is he enjoying his year so far?
Why did you choose to come to GSA? I personally love how intense the Foundation course is set out to be, I had looked at other schools and their foundation programmes were mainly part time.
How did you find the audition process at GSA and do you have any tips or advice for people who are auditioning to get a place on your programme? I really enjoyed the audition process. It's great to be able to do a movement workshop as well as a monologue showing. The best advice is to know your speeches inside and out and to go in with a fresh mind set and to be able to work and be directed and to not compare your work to that of anyone else.
Why did you choose to study your programme? Why are you passionate about your subject? I wanted to get a feel for drama school and thought it would be best to audition for a 1 year Foundation course. Since being on the course my love for acting has grown and has made me more eager to learn about different styles, practitioners, methods and techniques in acting.
What aspects of your programme do you enjoy the most and why? I really like that it is a full time course and one that is intense. My favourite lesson out of the variety of lessons we have is Acting Technique where we are rehearsing for the upcoming showcase. It's great to be able to play with different scenes and unravel different choices.
What are the staff and facilities like on your programme? What is so brilliant about this course is how we are given the opportunity to work with many different industry professionals. We have been very fortunate to work with many great practitioners throughout the year so far.
Have you lived in University accommodation? If so, what is/was it like? It's great! It's lovely to have friends not just from GSA but also from students from the University of Surrey and you get to meet new people through University Accommodation.
What extra-curricular activities are you involved in? How have they contributed to your University experience? I'm unfortunately not involved in any extra-curricular activities as I am too busy, but some of my closest friends have used such facilities as the Sports Park, taking part in a number of societies from Hockey, Football, Tennis, Snooker and many more.
What would you say is the most important lesson you're learnt so far at GSA? To be brave with my work and to fully trust what I do.  To enjoy being on stage and have a respect for Acting and Art in general.
Do you think you've changed since you started at GSA? How? I think not only has my acting improved, I've also matured quite a lot since I started and that has been due to being treated like a professional actor.
What do you think will be the main thing you'll remember about GSA? What will stay with me the most is the great teachings from the many great teachers at GSA.  I have learnt more about the craft of acting in 1 year than I had in the 18 years I had lived before hand.
What are your career ambitions when you graduate? To get into a leading Drama School on a BA (Hons) Acting Course, or to go into the industry and to try and get professional work.