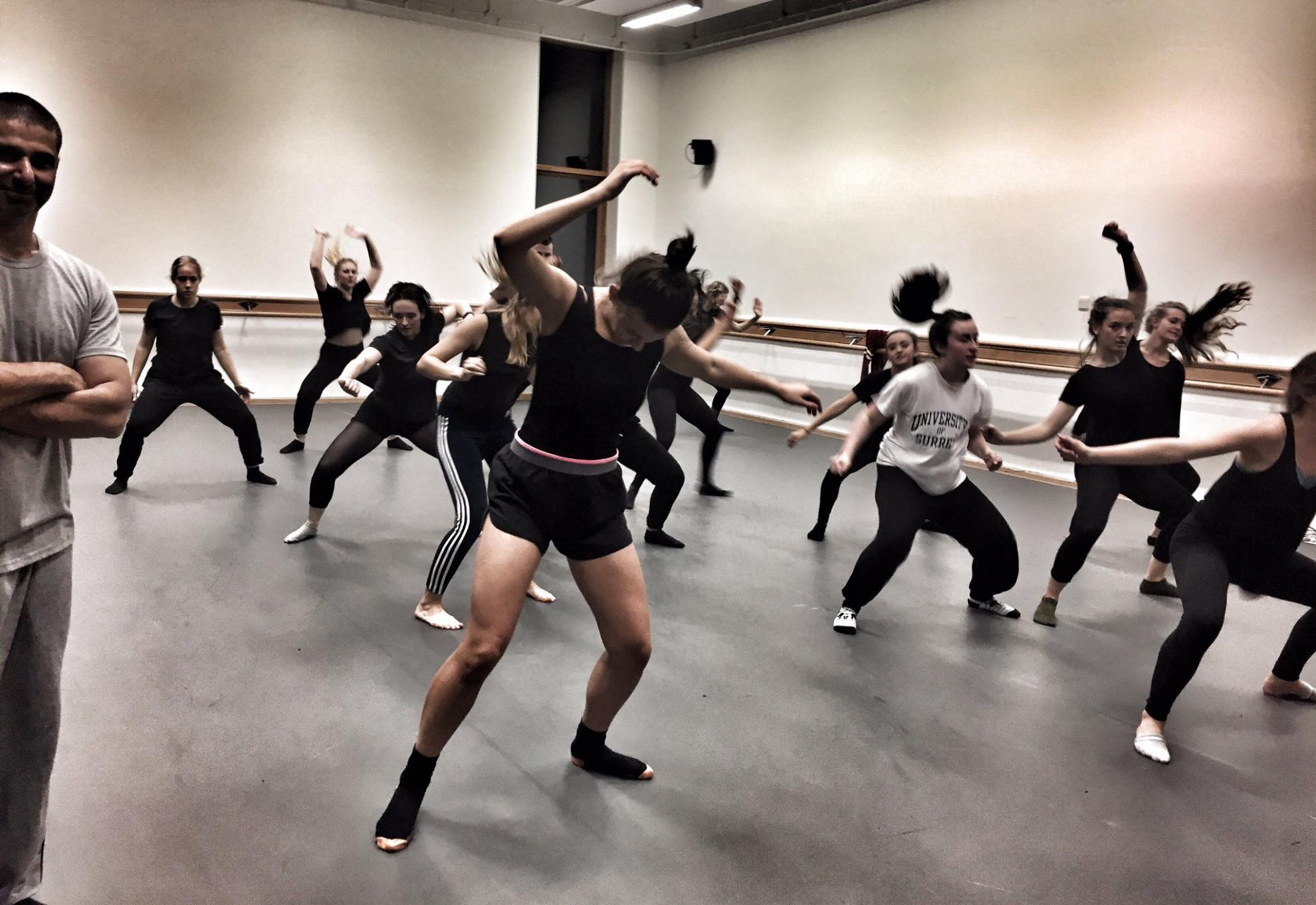 Evening dance classes at GSA
Over 30 years ago the University of Surrey was the first university to set up an academic dance department. Since then, we have continued to build on our reputation as an internationally leading centre for dance practice and research.
New for 2018 we are offering evening classes in Ballet, Jazz, Commercial Jazz, Tap, Pilates, Classical point work, Contemporary and Tumbling. Our classes aim to introduce and develop a secure and consistent technique in dance and physical skills, and extend existing knowledge and ability. All of our classes are lead by industry experts who have danced professionally and offer a wealth of experience to students.
Class details
Currently GSA offer evening classes to anyone over the age of 17 with some dance experience, and adults that also have some knowledge in dance or movement. These classes run Monday to Friday 19:00 to 22:00.  All evening classes are 1 ½ hours long and taken by an industry professional. All the classes take place at the GSA main building on the Stag Hill campus at the University of Surrey. Classes are booked as a package. This means that you will purchase a package of classes which can then be used in any class over the course of a term, provided you book the class in advance. 
Fees
Please enquire for information about fees or any other enquiries s.fox-chaffer@gsa.surrey.ac.uk
If you are a current student you can book additional classes here 
Timetable
Please note that as we do not run classes on bank holidays, these Mondays will be made up in week 12 and 13 with extra sessions available
Term Dates
12th February -  Evening classes commence and run for 5 weeks. (university weeks 2-6)
19th March  - 20th  April  - University Easter break.
23rd April – 1st June  - Evening classes recommence and run for 6 weeks. (university weeks 8-13)