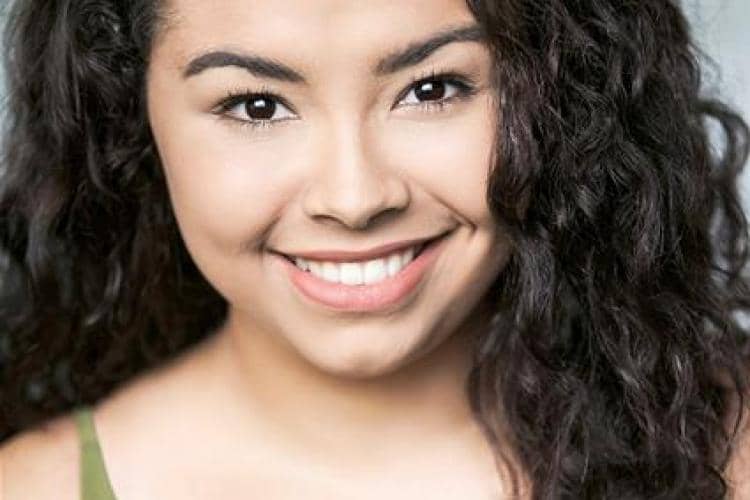 GSA final-year BA Musical Theatre student Courtney Bowman has claimed the £1,000 first prize in The Stephen Sondheim Society Student Performer of the Year competition, held at the Novello Theatre.
Courtney, 21 years old, was one of 80 original entrants to this annual competition and faced strong competition from twelve finalists who performed to a jury, headed up by Edward Seckerson, on Sunday 15 May. Courtney's Sondheim song of choice was Me and My Town, reprising her role of corrupt Mayoress Cora Hoover from GSA's production of Anyone Can Whistle in June 2015. 
The evening was compered by West End and Broadway stage, TV and film actor/singer Julian Ovenden and Courtney was handed the first prize by Society Patron Julia McKenzie.
Courtney is the third GSA student to win this prestigious, career enhancing, annual competition, following in the footsteps of Kris Olsen (2011) and Turlough Convery (2012). Describing her win, she said: "It feels unreal - I am absolutely thrilled and bursting with pride.
"I am so happy to be flying the GSA flag and to be the first GSA girl to win the award! Everyone taking part was ridiculously talented and so supportive of each other. I want to thank everyone who helped me, especially Tim Connor and Lia Buddle for writing the hilarious song The Driving Lesson for me to perform, to The Stephen Sondheim Society for giving me the opportunity and of course Sondheim himself for phenomenal songs for actors to sink their teeth into."