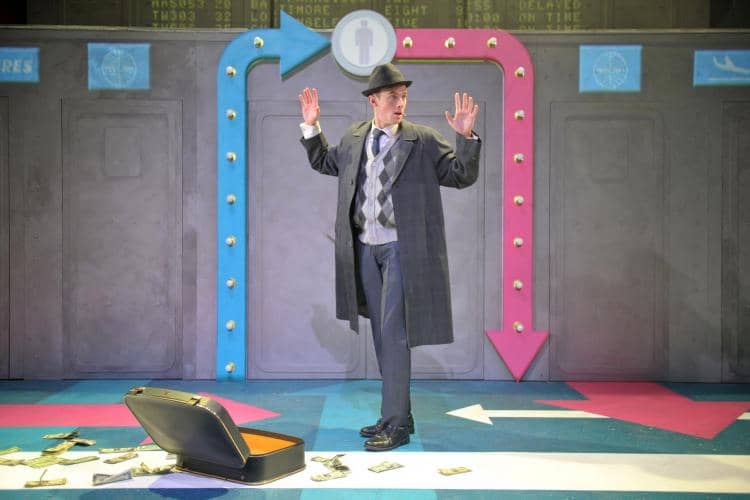 Surrey Student Blogger Kirsten Parry reviews the performance of Catch Me If You Can at the Guildford School of Acting on November 10
"Initial reaction: WOW. This performance was one of the most gripping I've ever seen. Catch Me If You Can is a dramatic, absorbing yet incredibly witty show, born from the 2002 film and portraying a biographical account of real-life NYC check-fraudster, Frank Abagnale.
The show was intense and engaging from the minute the house lights went down and the first gunshot was fired, with cast members seemingly materialising from the audience, running through the seats and appearing from the back of the theatre. Never was there a better way to make the audience feel like they were immersed in the story, rather than just watching from afar.
Equally, humour was present in the first scene, as protagonist Frank Abagnale Jnr, played by the startlingly convincing James Cunningham, started to recount his story in a musical theatre fashion. Thus, a meta-narrative emerged.
I was exceedingly impressed by the plot and the way in which it was presented; being entirely unfamiliar with the film and show alike, I easily kept up with the story as it unfolded, becoming more emotionally involved with every scene. Catch Me is set in 1962, where Jazz music was prevalent and African-American influences were ever growing. I thoroughly enjoyed the dominance of Jazz and Blues themes within the score, which was played by a well-rehearsed and polished live pit band.
Regarding the numbers in the show, personal favourites included Someone Else's Skin, Jet Set and Our Family Tree. In fact, the music never really stopped other than in the most tense of scenes, for example when Frank realises that his mother is having an affair. Although the humour darkens at times ("I wait for Santa with a gun") it is relatable (I mean, Americans aren't the only ones who don't know where Lichtenstein is…) and the family dinner scene in Scene 6 of the second act is particularly relevant!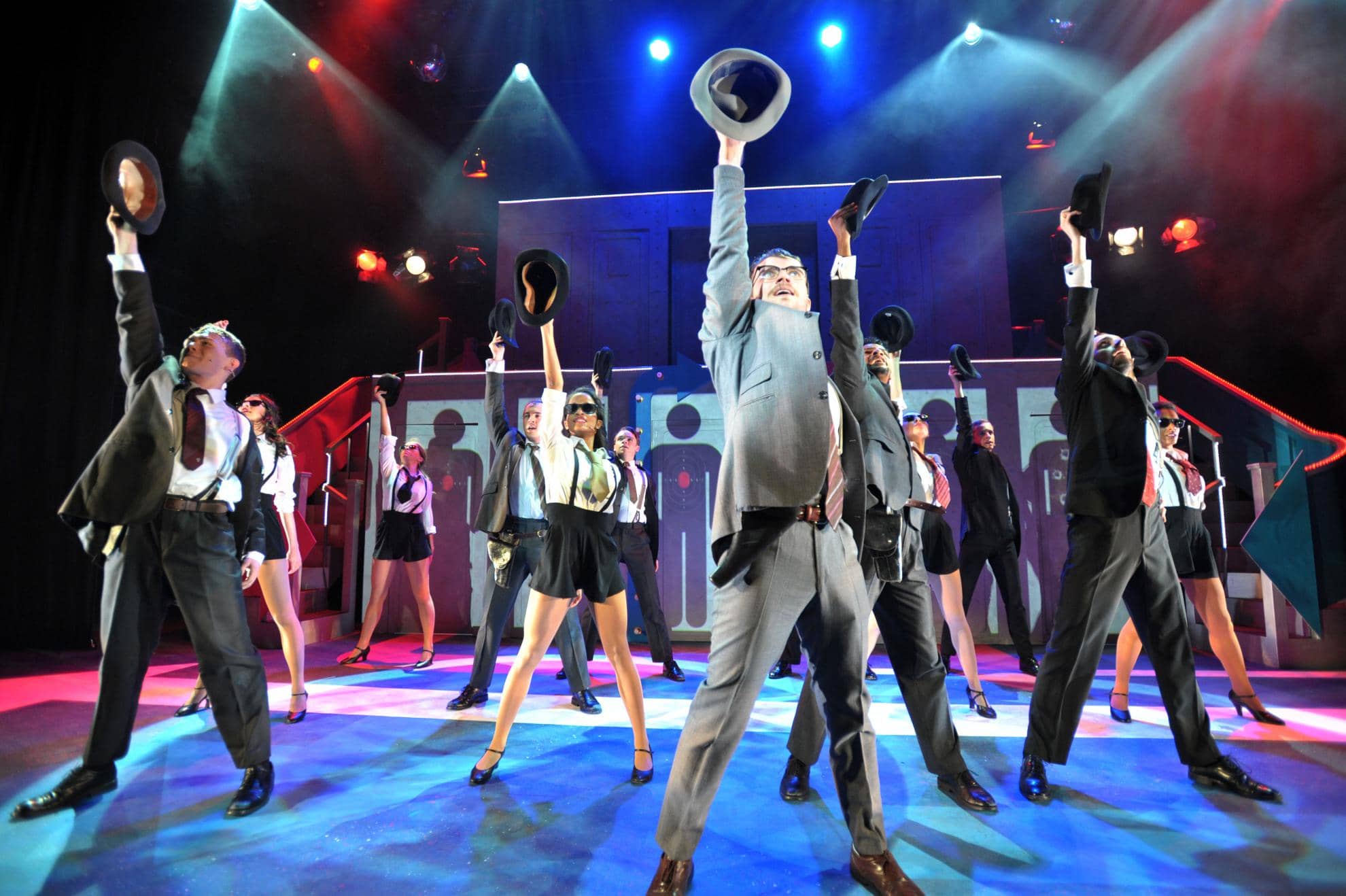 I really appreciate that despite relationship-orientated undertones, this wasn't a love story. This was a story of redemption, morals and non-romantic relationships with an appropriate portion of love and lust. Was it intentional that the audience never found out whether Frank and Brenda remained together? Realistically, that offshoot of the main plot faded into the background as the true values and themes of the show became more dominant. It had a warming resolution and an encouraging final message: don't be a fraud, it'll catch up with you in the end.
As for the cast: absolutely incredible. I can't believe that most of them were within a year of my age; they were so professional. A favourite character was certainly Carl Hanratty, played by Daffyd Lansley – who was utterly convincing as an older man – as was Samuel Morris, who played Frank Abagnale Snr. Whatsmore, the chorus were spot on the beat, amazingly talented at dancing (what brilliant choreography) and flawless in their vocals.
Every single cast member was totally dedicated to the show and the collective talent ensued a tight, entertaining and emotionally absorbing performance. Despite a slight curtain mishap in the second act, the actors and technical team remained outstandingly professional, with no apparent script slip ups whatsoever.
I would recommend going to see the GSA students in any one of their various (and frequent) performances; you are guaranteed entertainment, an emotional journey and inevitable pure talent."