Hywel Dowsell, BA (Hons) Musical Theatre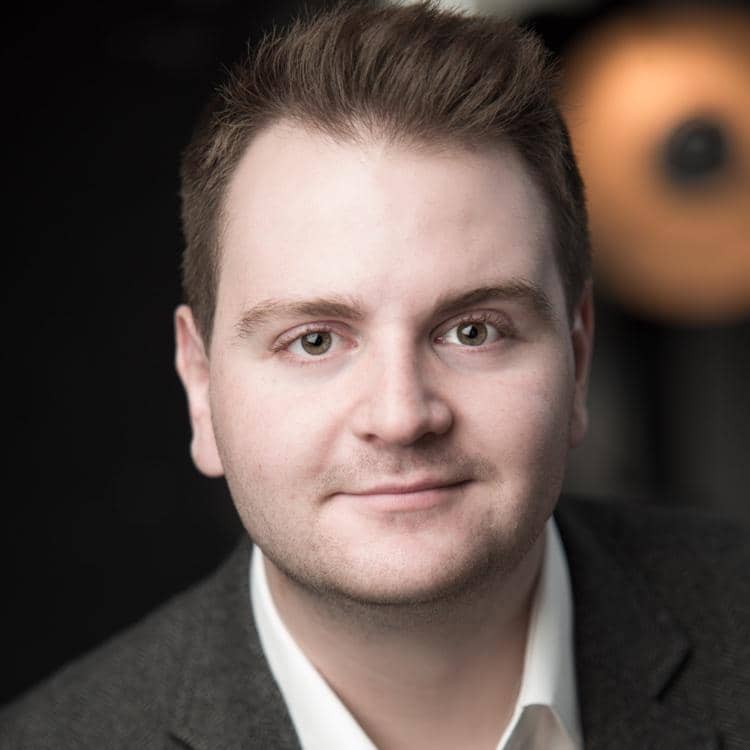 I was fortunate enough to be granted places at other drama schools but there was something about GSA that I couldn't explain; I just felt at home. It was such a family atmosphere and one I felt safe in.
Actor - recent work includes Pantomime (Dame and Assistant Director), Hank in LMTO's State Fair, Augustus Gloop in Willy Wonka and the Chocolate Factory (Dubai), Shakespeare (Macbeth and A Midsummer Night's Dream
What attracted you to a career in theatre?
I've always been interested in a career in Theatre. The first thing that inspired me was seeing my first West End performance; this happened to be the Lion King. It's what sparked my love for the theatre. I've got my eye on one role in particular in The Lion King so I'm keeping my fingers crossed
In your opinion, what are the most important skills to have when working in Musical Theatre?
It's important to be strong and comfortable in all three disciplines however there are certain jobs that demand more of one particular skill, or several. I see myself as an actor and singer who is a charming mover! Nowadays, we see the increase of the quadrupole threat; the forth being an excellent musician. More and more productions are employing 'Actor Musicians' and this is now reflected with GSA hosting their own courses in the skill.
What do you consider to be the most exciting aspect of your work?
The most exciting part of my work would be performing to a live audience every evening. Some may say that doing the same thing night after night can get tedious but I disagree. Sometimes in theatre, last minute things can happen; this may be a cast member being off sick so another actor/swing steps in to fills their shoes and brings their own unique take on a particular character, or moving from one job to the next – meeting different people and creating good memories.
What attracted you to choose GSA?
Like most people, I auditioned at many of the Top UK Drama Schools in hope to train at their institution. I was fortunate enough to be granted places elsewhere but there was something about GSA that I couldn't explain; I just felt at home. It was such a family atmosphere and one I felt safe in.
GSA really helped me understand who I was and what I was good at. I met so many wonderful and inspirational people; their knowledge and nurturing have helped mould me, both as a person and a performer. 
What was the best thing about your training at GSA?
It's hard to pin-point the best things about my training but I do know that I always felt safe in everything I did. Performing in front of your colleagues can be daunting at times and there were many times where I made a fool out of myself but I was supported throughout. The classes were well structured; enabling me to carry on what I had learnt in one class and into the next. There's no other training like one receives at GSA and it's important to have small classes of students in order to really work with your tutor or your peers. 
It goes without saying really that without the understanding and inspirational teachers I had, that I wouldn't be where I am today. Their lessons and advice will stay with me forever. It's fundamental that we as actors are taught by the best talent in the business in order to survive in a forever competitive and thriving industry.
What piece of advice would you give to those auditioning for GSA?
When auditioning at any Drama School it's important to remember that your experience is for yourself as well as the panel. You have to feel at home and comfortable in your surroundings. You also have to be able to imagine yourself spending the next three years at that school so follow your heart as well as your head; your gut instinct is usually right!
What are your top tips for students aspiring to work in your profession?
My top tips for aspiring actors would be to watch, listen and learn. Go and see as much theatre as you can. Study the professionals, why they made that acting choice, how did they make you feel? Decide whether you agree or disagree and bank what you like. Working hard goes without saying but you can always give the extra push; whether that be getting off book sooner, going to an extra dance classes or learning a new skill.
It's also important to get used to rejection. As bleak as it may sound, but you'll be turned away from jobs more than you are offered them. This may have nothing to do with your talent whatsoever, but if you don't fit with what the director or producer has in their head, it's game over. Focus on what you have to offer and hone those skills.