NEW DATES for the Spring Term: 9 January - 13 March 2021
Please note: No HALF TERM BREAK
BOOKINGS FOR SPRING 2021 NOW OPEN!
Update at 16:00 on Friday 6 November 2020
Due to the latest lockdown from Thursday 5th November all classes will be taking place online for the rest of this term. If you would like to join us online for the next 4 weeks please contact gsasaturdayschool@gsa.surrey.ac.uk We plan to resume classes in the building on 16th January 2021. 
GSA, Covid19 Secure, Hybrid Teaching Plan 2020-2021

GSA's Saturday School training will follow a hybrid teaching plan for the academic year 2020-2021, following Government COVID-19 guidelines to ensure high quality training whilst respecting maximum participant safety. This hybrid plan comprises online and studio classes. Bookings are now open..
GSA is widely recognised by the entertainment industry as a provider of the foremost musical theatre training in the world and our Saturday School can train students in acting, dancing and singing – a must for anyone considering taking the profession seriously. We aim to develop confident, disciplined and happy students through our conservatoire standard training. Our classes are taught by fully qualified professional teachers, not students, to provide the best possible training.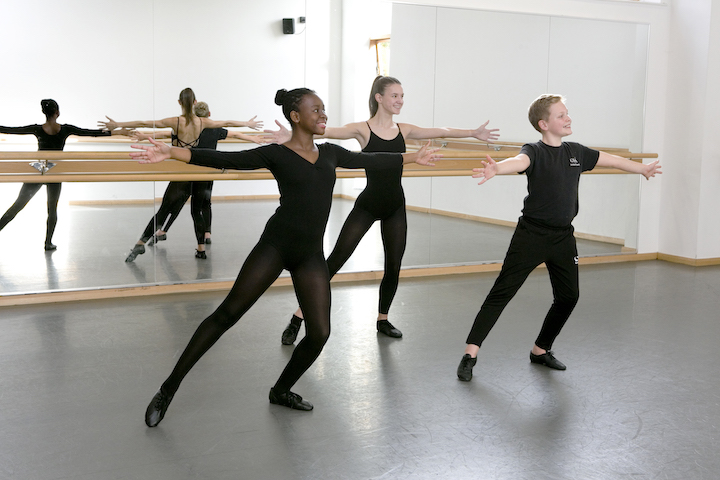 Programme overview
Providing training to students from the age of 5 to 17+, all sessions take place between 9.30am and 5.30pm every Saturday during a ten week term. There are three terms per year, coinciding with the academic year, covering classes in acting, singing and movement as well as one-to-one tutorials. GSA Saturday School classes cater for a wide range of students and all sessions are graded to age and ability. We provide classes for complete beginners right through to the very experienced. Students are encouraged to take a wide as wide a variety of classes as possible in order to develop into an all round performer.