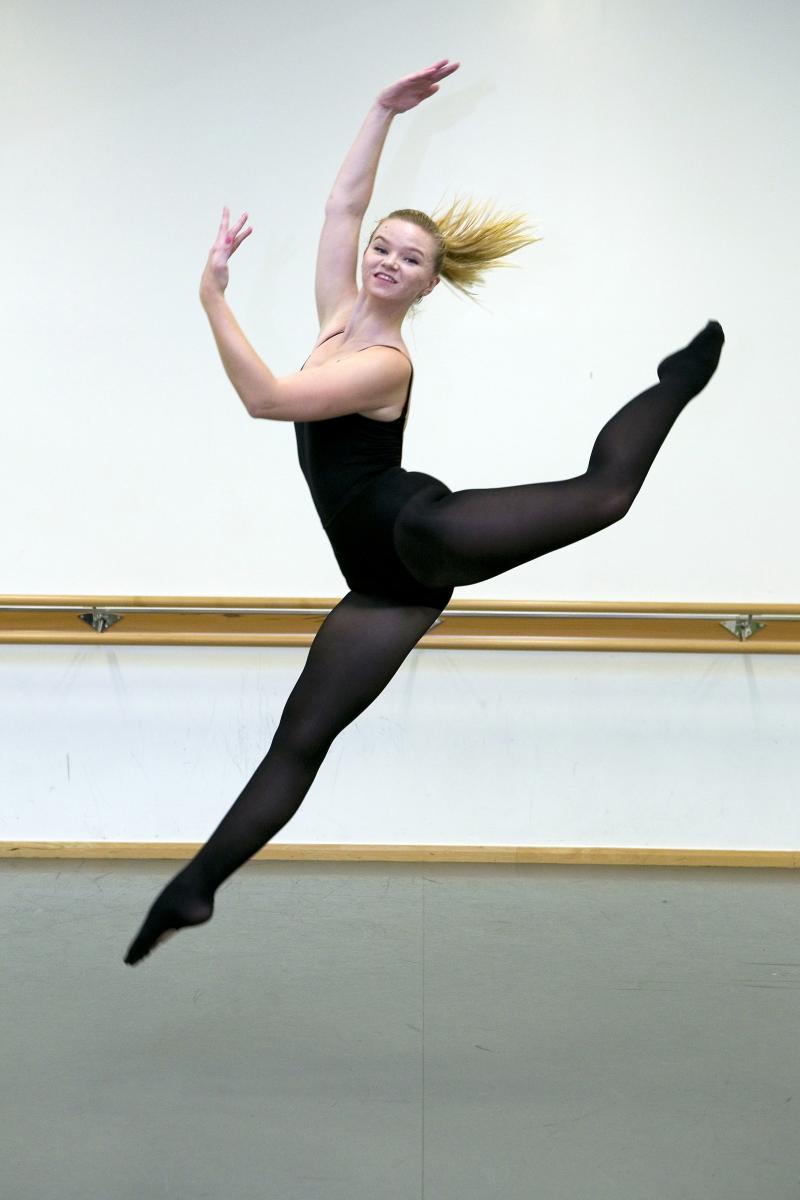 Guildford School of Acting at the University of Surrey is one of the most highly regarded locations for delivering musical theatre training. As a member of GSA Evening Dance Classes, you will be inspired by industry-leading professionals and be a part of the vibrant community of performers. We offer evening classes in Ballet, Jazz, Commercial Jazz, Pilates and Contemporary.
Our classes aim to introduce and develop a secure and consistent technique in dance and physical skills and expand existing knowledge and ability. All of our classes are led by industry experts who have danced professionally and bring a wealth of experience to the Evening Dance Classes.
Class details
GSA offers evening dance classes to anyone over the age of 18 with some dance experience, and adults that also have some knowledge of dance or movement. These classes run Tuesday and Thursday from 7 pm to 9.30 pm. All evening dance classes are 1 hour 15mins long and take place at the GSA main building on the Stag Hill campus at the University of Surrey. 
The cost is £8 (University of Surrey students) and £10 (external) per class each week.
Upcoming Course Dates for 2022/23
Autumn Course Dates
3 October 2023 - 30 November 2023
Reading week 30t October (8 weeks)
Spring Course Dates
---
16 January 2023 - 14 March 2024
Reading week 12 February (9-week term)
Term fee: £72 students, £90 external
Applications are now open (see 'Apply Now' button at the top of the page)
Class timetable
 

Tuesday

Thursday

Thursday

Thursday

 

 

 

 

 

19:00
Inter Jazz
Kahli Lewis
Intermediate Ballet
Wendy O'Dowd
Beginners Ballet
Emily Golburn
Beginners Gymnastics
Lauren Hobbs
(Students only)

Studio

Simon
2nd Floor
Founders
Ground Floor
Ball
2nd Floor
Mitchley
1st Floor

20:15

Advanced Jazz
Khali Lewis
Pilates
Wendy O'Dowd
Intermediate Tap
Emily Golburn
Intermediate Gymnastics
Lauren Hobbs
(Students only)

Simon

Simon
2nd Floor
Founders
Ground Floor
Ball
2nd Floor
Mitchley
1st Floor
Summer Course Dates
---
23 April 2024 - 6 June 2024
No reading week (7-week term)
Term fee: £56 student, £70 external
Tutors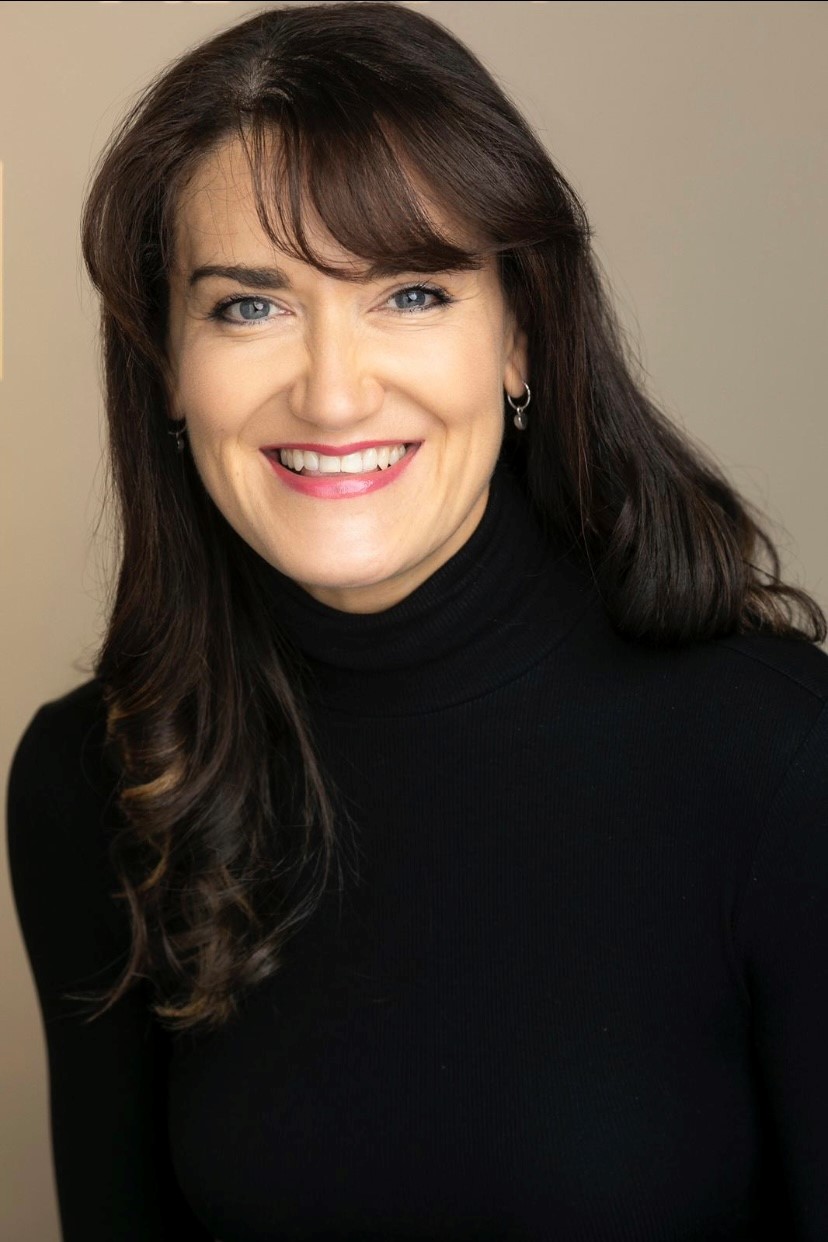 Wendy started her full-time Dance training at the Dance School of Scotland after being a junior associate at Scottish Ballet. She then continued her studies at Laine Theatre Arts. 
Her professional career as a dancer took her around the world as well as performing in London. Returning home, she embarked on her teaching career.
After continuing her teaching qualifications Wendy became a duel examiner for the ISTD in 2004 and has progressed to examining at Vocational and DDE level exams. Wendy is also on the teaching teams for both ISTD Modern and Tap faculties and has delivered student and teacher courses both in the UK and Internationally. 
Wendy has extensive teaching experience. She has taught at many schools and full-time colleges and currently teaches at Italia Conti, Bird College and Wilkes Academy.
Wendy has always had a passion for conditioning dancers, injury prevention and rehabilitation which naturally led her toward Pilates and she became a qualified Pilates Mat teacher in 2019. Wendy is also a qualified RAD teacher and certified PBT teacher.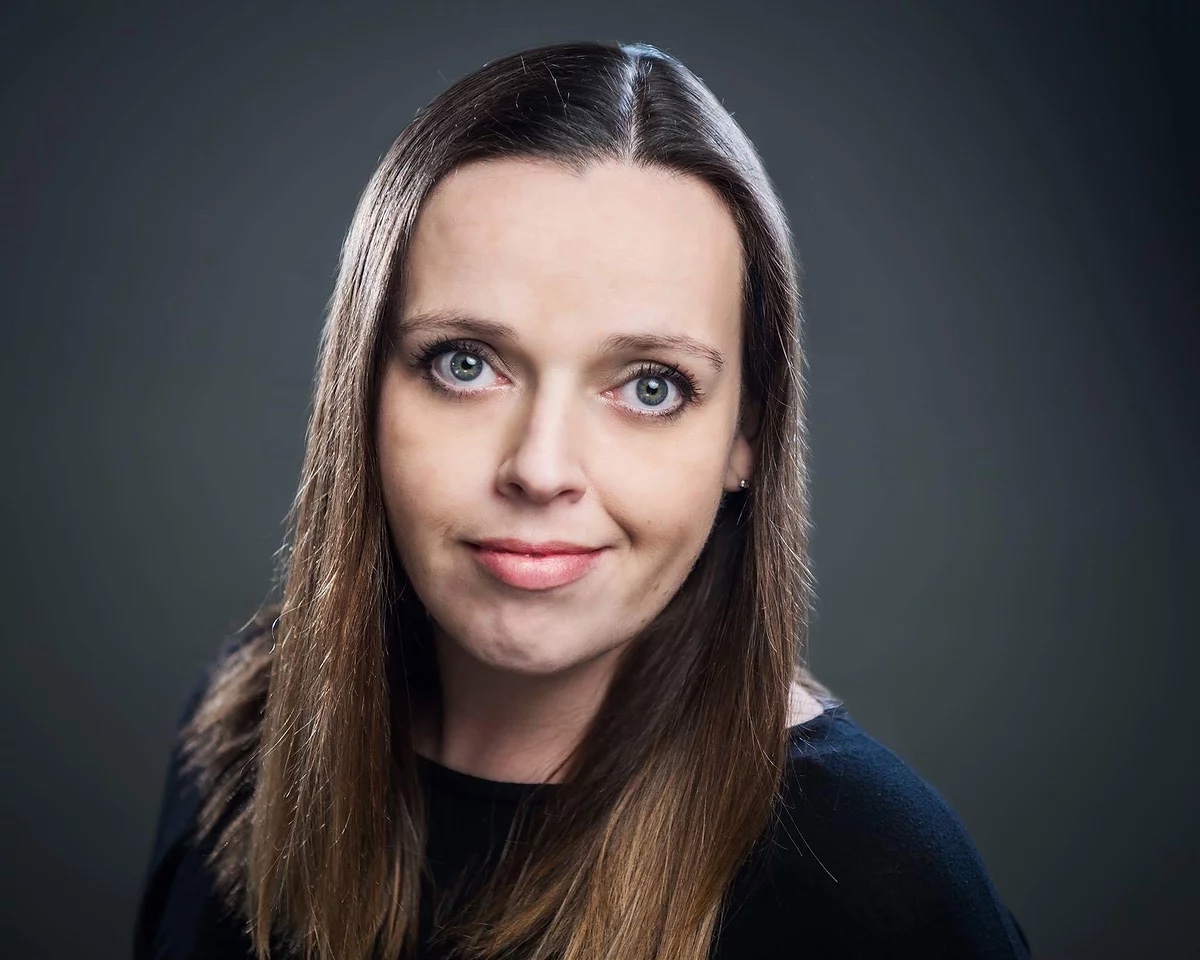 Kahli Lewis LISTD, Dip, BA (Hons)
Kahli is a professional Dance and Musical Theatre choreographer, teacher, adjudicator and mentor as well as Principal of Kahli Lewis Dance Company (KLDC). Kahli is fully qualified in ISTD Ballet, Tap and Modern. Kahli studied at The Place, London Contemporary and London School of Musical Theatre. She has worked as a performer, choreographer and teacher for over 20 years and currently teaches at Bird College Conservatoire for Dance and Dance and Musical Theatre. Kahli has also taught at many of the UK's dance and performing arts colleges such as Central School of Ballet, The Urdang Academy, Guildford School of Acting, Elmhurst School of Ballet and Tring Park.
Kahli has worked in the Dance Division as a guest choreographer in New York and a freelance choreographer in Nice, Toulouse, Romania, Hong Kong, Paris as well as in the UK. Kahli is a regular Dance World Cup Judge and has judged in South Africa, Spain, Romania, the Czech Republic, Croatia and Portugal. Kahli has also given masterclasses to the amazing students at the Young Stars Ballet Competition in Romania. Kahli has had some amazing successes with her students at the Youth America Grand Prix (YAGP).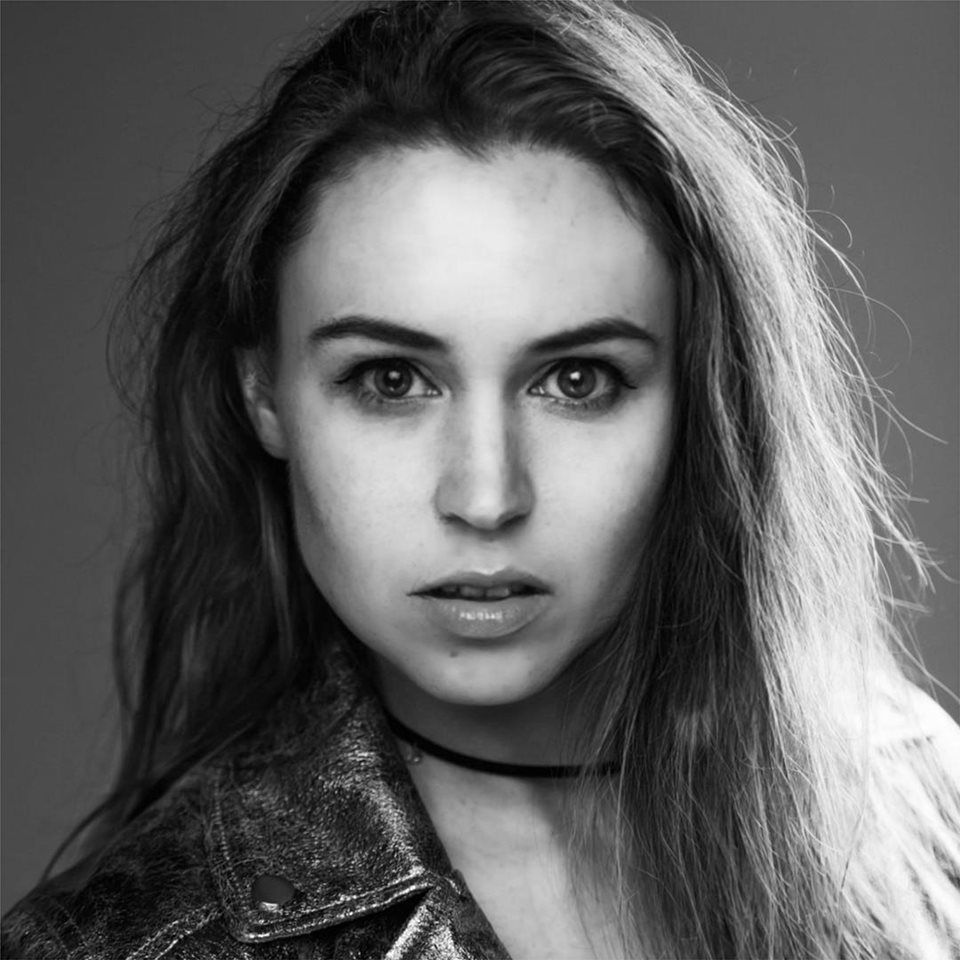 MA Performance Dance, BA (Hons) Dance and Music, ISTD DDE, RAD DDTS RTS
Emily spent her early childhood in Australia and then moved to England. She is a creative artist working in both the dance and music sectors. She regularly choreographs for live shows and music videos working with a variety of artists and this has led to an international career choreographing for live shows. Her music video choreography sees her working for companies such as Sony Music, Dreamworks, and Universal as well as working independently with singers and artists, and she has choreographed for live TV performances on CBBC. In recent years she has started working more with the medium of film and her piece "4.23" was featured in Alexandre Magazine for pieces of inspiring contemporary choreography. Live she has been privileged to create work for large-scale productions at prestigious venues such as LANXESS Arena Cologne, IndigoO2, The Excel, and Metropolis Halle Berlin as well as festivals and smaller venues both across the UK and abroad. 
Emily has a Masters degree in Performance Dance specialising in dance pedagogy as well as a BA (Hons) Degree in Dance and Music. She is a Licentiate with the ISTD and has a level 5 Diploma in Dance Teaching Studies from the RAD. She has over 15 years of teaching experience in state and private sectors, preparing young people for careers in performing arts, and coaching professional dancers. Throughout her teaching career, she has been lucky to meet and nurture young performers both in her own dance school and at vocational schools and organisations, including Rambert, Italia Conti, GSA, Hampshire Dance and the University of Chichester, as well as teaching workshops at various schools, colleges and organisations, GCSE Dance and private wedding dance lessons.
Music is intrinsic to both her dance practice and her life. She has created a career in music alongside that of dance and the two regularly cross paths. She is a multi-instrumentalist and has performed at venues around the country, the biggest of which include Buckingham Palace, Birmingham NEC and The Albert Hall as well as festivals and smaller music venues nationally. She regularly plays with an alternative rock band (Vocals and Bass Guitar), a ska band (Vocals, Piano, Saxophone) and a metal band (Vocals) as well as performing her solo work as a singer-songwriter on a variety of instruments. She composes music both in collaboration with dance artists and for her own choreography. Over the 2020/21 lockdowns she hosted and performed at a variety of online music shows/virtual gigs raising money for struggling music venues.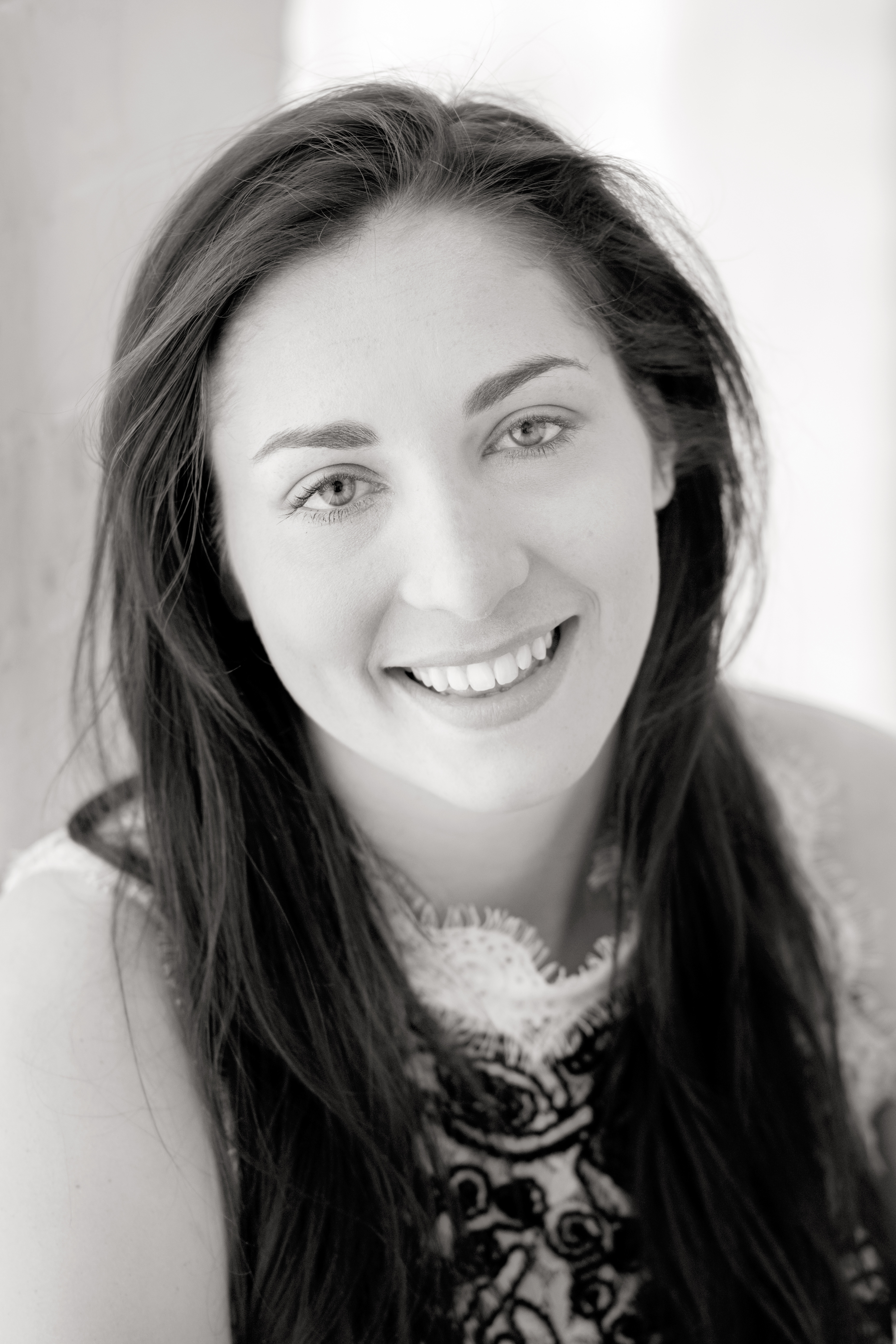 Lauren has been involved in gymnastics since she was seven, with experience performing internationally within display gymnastics. She has been coaching gymnastics for over 10 years, completing her level 1 General Gymnastics and levels 2 & 3 in Men's Artistic Gymnastics qualifications. Lauren has a degree in Sport & Exercise Sciences from the University of Leeds, which complements her gymnastics teaching with a thorough understanding of biomechanics and conditioning.  
Lauren has extensive coaching experience, working at numerous clubs, including Tolworth, Leeds and Woking Gymnastics Club. She has worked with a range of ages and abilities, from pre-school children to adults and beginner to national squad level.  
Lauren has a passion for teaching gymnastics, aiding each individual to achieve their best in a safe and friendly environment.