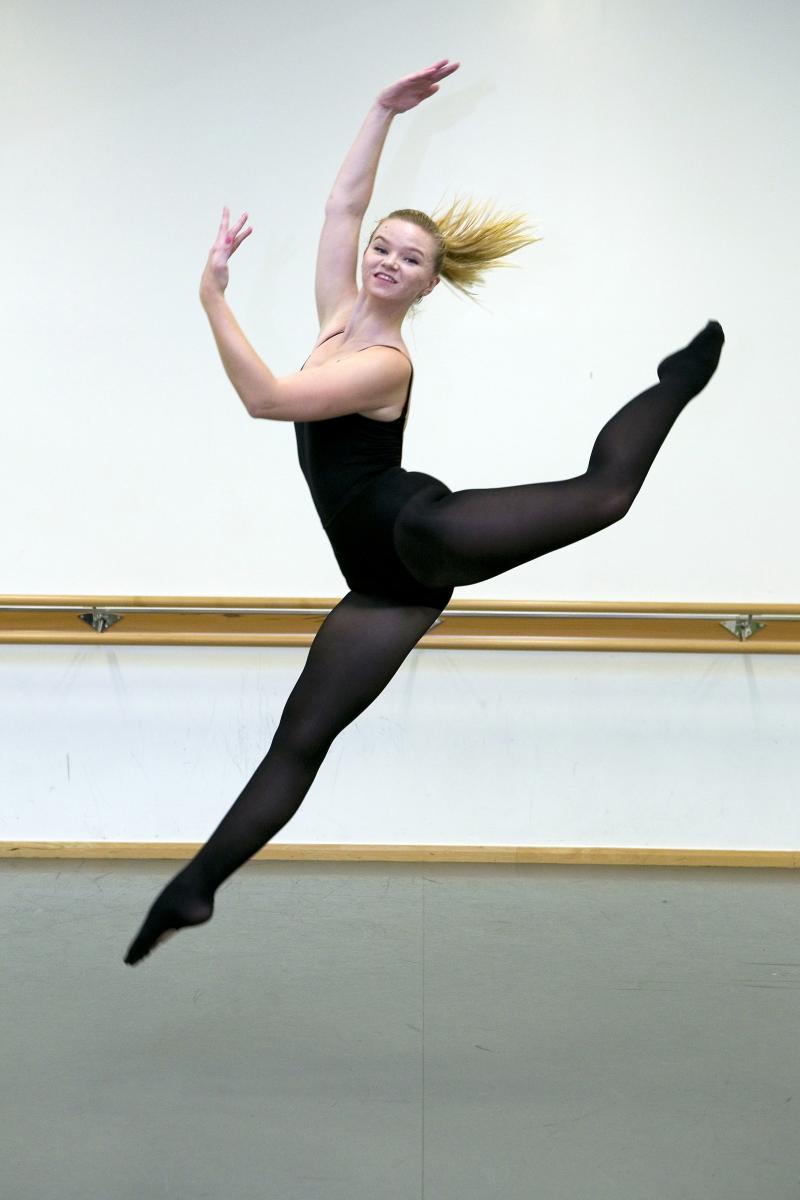 We have currently suspended our classes due to the current restrictions.
If you would like to be added to mailing list in order to receive notification of when these will reopen please contact gsaeveningclasses@gsa.surrey.ac.uk
Guildford School of Acting at the University of Surrey is one of the most highly regarded locations for delivering musical theatre training. As member of GSA Evening Dance Classes you will be inspired by industry-leading professionals and be a part of the vibrant community of performers. We offer evening classes in Ballet, Jazz, Commercial Jazz, Tap, Pilates, Contemporary and Tumbling.
Our classes aim to introduce and develop a secure and consistent technique in dance and physical skills, and expand existing knowledge and ability. All of our classes are led by industry experts who have danced professionally and bring a wealth of experience to the Evening Dance Classes.
Class details
GSA offers evening dance classes to anyone over the age of 18 with some dance experience, and adults that also have some knowledge in dance or movement. These classes run Monday, Tuesday and Thursday from 19:00 to 21:40. All evening dance classes are 1hour 20 mins long and take place at the GSA main building on the Stag Hill campus at the University of Surrey, where there is free parking located next to the main GSA building.
Safety and Security
The main doors to the GSA building are swipe only after 7pm, after this time the front desk is only staffed from 8pm until 8:30pm for members taking the second class.