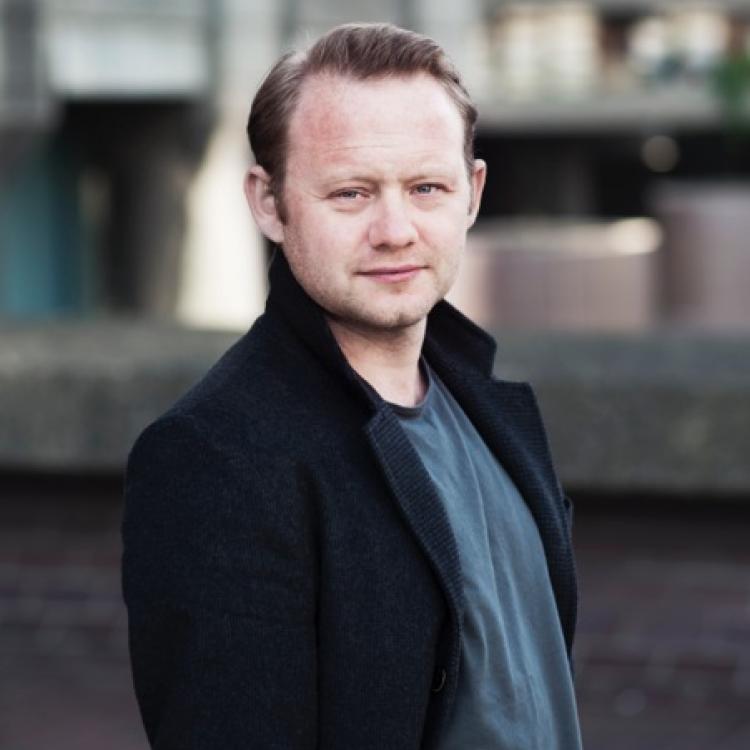 Michael is currently playing King George III in HAMILTON, a role for which he was recently awarded an Olivier for Best Supporting Actor.
He graduated from GSA in 2002 with a BA (HONS) MUSICAL THEATRE.  Mike told us a little about his journey to the heights of success as a performer in theatre, TV and film.
1. Can you explain your current role within the theatre industry ACTOR, WRITER, DIRECTOR
2. Had you always wanted to pursue this career? How did your interest begin? ORIGINALLY I WAS INTERESTED IN SPORT AND THEN I JOINED MY LOCAL AM-DRAM AND EVERYTHING BECAME ABOUT THE THEATRE. I JOINED THE NATIONAL YOUTH MUSIC THEATRE WHEN I WAS FOURTEEN AND KNEW I WANTED TO BE AN ACTOR
3. In your opinion, what are the most important skills to have in your chosen genre? HAVING THE CONFIDENCE TO MAKE THINGS HAPPEN FOR YOURSELF. PUT THE WORK IN AND THE WORK WILL COME YOUR WAY.
4. What do you consider to be the most exciting part of your work? THE DIVERSITY OF THE WORK AND THE PEOPLE YOU MEET.
5. What attracted you to choose the GSA? AT THE TIME (1999) I WANTED TO BE IN MUSICALS IN THE WEST END AND EVERY PROGRAMME I READ HAD "TRAINED AT GSA" ALL OVER THE BIOGRAPHIES.
6. What is your strongest or happiest memory of your time at GSA? GROUP SINGING WITH PETER ROBERTS. [Michael was in the GSA Singers too!]
7. What were the best things about your training? THE COMBINATION OF DIFFERENT TECHNIQUES WE WERE TAUGHT. I BELIEVE THERE IS NO RIGHT WAY TO BE A GOOD ACTOR, BUT USING A BIT OF EVERYTHING WILL CERTAINLY HELP.
8. How did you change as a person during your time as GSA student? IT TAUGHT ME TO WORK AS PART OF A TEAM. I ALSO GREW UP AND LEARNT TO COOK.
9. What one piece of advice would you give to people considering GSA? BE COMFORTABLE ENOUGH WITH YOUR AUDITION MATERIAL, THAT IF THE PANEL ASK YOU TO DO YOU PIECES DIFFERENTLY, YOU CAN TAKE ON THEIR DIRECTION.
10. What are your top tips for students aspiring to work in your profession? The fun bit is the job - the audition, the show, the TV gig etc. The work is putting the work in to get the job. Put as much effort into the work before the job comes. Go to the theatre, read plays, pester your agent, write a play/film and make things happen. And...be a nice person. No one wants to work with someone who's not nice, or that they've heard isn't nice.