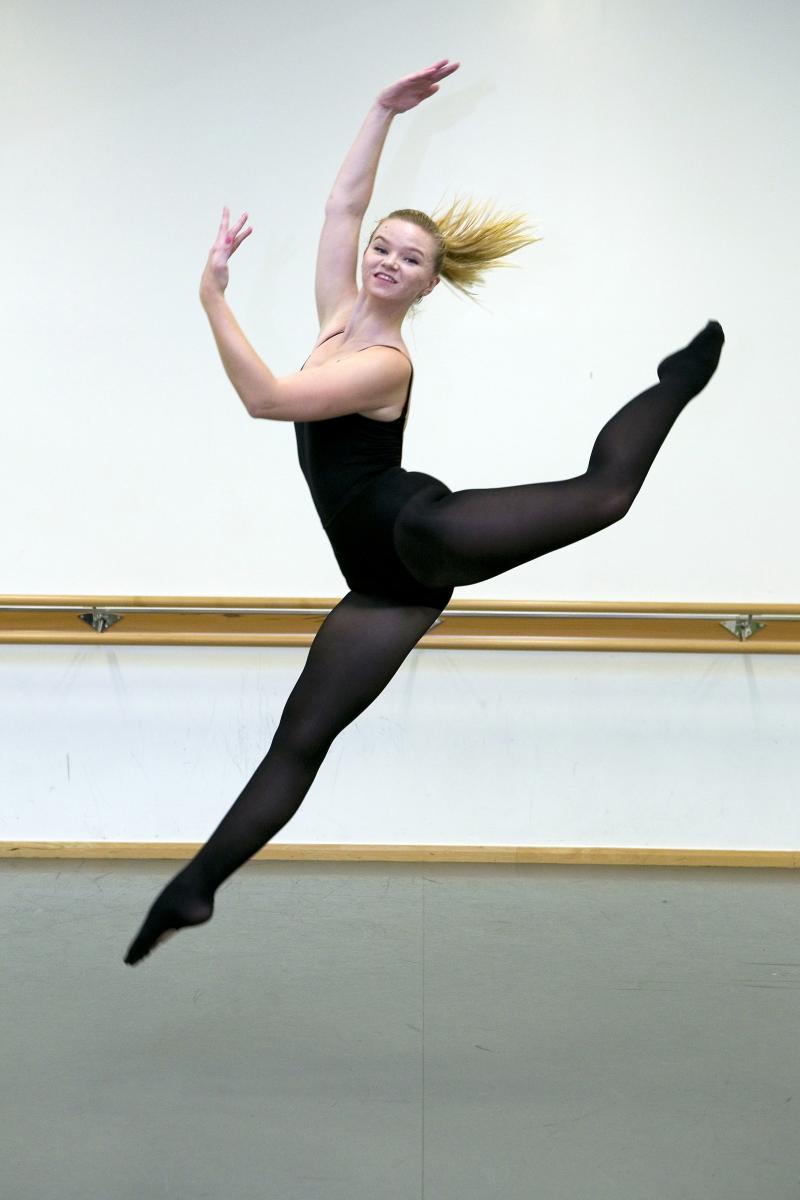 Evening dance classes at GSA
Guildford School of Acting at the University of Surrey is one of the most highly regarded locations for delivering musical theatre training. As member of GSA Evening Dance Classes you will be inspired by industry-leading professionals and be a part of the vibrant community of performers. We offer evening classes in Ballet, Jazz, Commercial Jazz, Tap, Pilates, Contemporary and Tumbling.
Our classes aim to introduce and develop a secure and consistent technique in dance and physical skills, and expand existing knowledge and ability. All of our classes are led by industry experts who have danced professionally and bring a wealth of experience to the Evening Dance Classes.