Wednesday 14 November 2018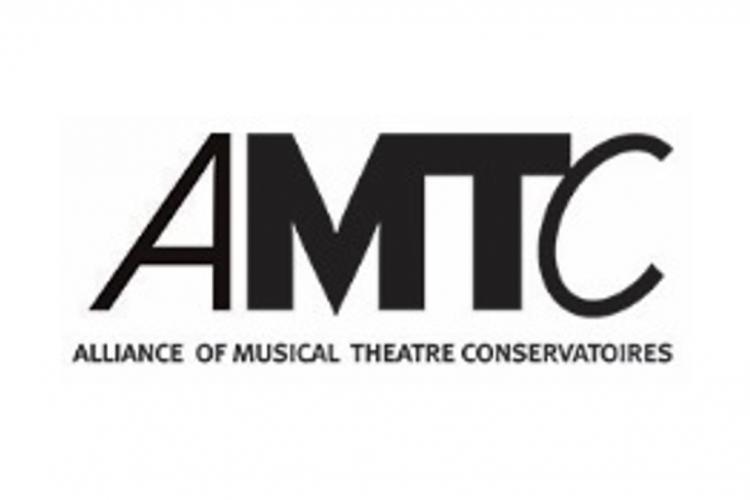 AMTC graduates in West End shows help to launch the Alliance
Five of the UK's leading musical theatre conservatoires are collaborating to form the Alliance of Musical Theatre Conservatoires (AMTC), to raise the profile of musical theatre as a specialist art form in the UK and abroad.
The AMTC will share best practice in training, work together to increase diversity and participation in musical theatre and will campaign for more appropriate funding for the sector.
The alliance comprises ArtsEd, Bird College, GSA (The Guildford School of Acting at the University of Surrey), Mountview, and Urdang Academy: world-class organisations that share a similar history and vision and are committed to delivering outstanding musical theatre education and vocational training.
AMTC Principals say:
"The arts and culture contribute £27 billion towards the UK economy*2 – West End theatre represents a substantial element of this. Musical theatre is a significant export. It is important to note that the sector is growing very much faster than the wider economy. The AMTC colleges are represented in every musical in the West End, and many on Broadway: their collective contribution is immeasurable.
"This Alliance is exciting and has great potential. It combines the best of the UK's musical theatre conservatoires providing talented students with even more opportunities to enhance their training - leading to very successful careers in musical theatre."
Combining resources, the AMTC will share best practise in musical theatre training between the Conservatories and deliver networking events, as well as masterclasses and workshops for students and staff. This will provide value and access for everyone to ensure and sustain a high quality of excellence whilst raising standards across the industry.
International Award-Winning Director and Choreographer, and Bird College President, Stephen Mear says about the AMTC:
"This is such a great development for Musical Theatre. I am very proud to be the President of one of these five leading colleges and I welcome the opportunity to further support the AMTC colleges who are wholly committed to sharing best practice.
"This collaboration is important and will help secure the future of good vocational musical theatre training, ensure that it is accessible to a diverse range of students and hopefully this development will help ensure that the sector is more appropriately funded.
"I have employed many graduates from this elite Conservatoire group and they are the very best innovative artists who are at the forefront of musical theatre."
Forming a 'unified voice' for the musical theatre sector, one of the AMTC's core aims will be to champion diversity in all forms across the industry raising awareness of the obstacles to participation that students face during their musical theatre training, and creating joint initiatives to overcome them.
Giles Terera, 2018 Olivier Award Winner for his role in Hamilton, and Mountview Alumnus, says about the AMTC:
"Raising the awareness of diversity within Musical Theatre is vital for the industry's future. I'm delighted that the AMTC will be an important forum for raising the profile of diversity in this incredible, specialist artform."
With several AMTC graduates employed in every West End musical in London – currently 43% of those employed in Kinky Boots are graduates of AMTC schools along with 55% of cast members of Heathers and 67% of the cast of Les Miserables. The AMTC begins with a clear track-record of success.
Bonnie Langford, iconic actress, dancer and entertainer, and ArtsEd Alumna says about the AMTC:
"The AMTC is such a great idea. This collaboration will definitely benefit so many Musical Theatre students and support the staff as well. Five brilliant conservatoires coming together will raise the bar (or Barre!) in Musical Theatre for the future and help keep it thriving."
The specialist training that these Conservatoires provide has stimulated the musical theatre industry for over 75 years, and so championing the importance of musical theatre as an art-form will continue through the voice of the AMTC.
Famous faces from London's West End theatre shows, including Kinky Boots, Mamma Mia, Book of Mormon, Lion King, Phantom of the Opera, Dream Girls, Wicked, Hamilton and Les Miserables, gathered to launch the Alliance of Musical Theatre Conservatoires (AMTC), with staff and students from all five institutions within the alliance hosting the event at Crazy Coqs, Brasserie Zedel, in London today.
Amber Davies, Urdang Academy Alumna, and winner of Love Island 2017, and making her West End Debut as Judy in Dolly Parton's 9to5 The Musical in January 2019 at The Savoy Theatre.
"It brings me such joy to see such incredible schools come together as one voice on behalf of students and graduates who's dream it is to be on the stage. Urdang's support system and encouragement will stay with me forever and it's this type of student development the industry needs to make a difference. "
Plans over the next year will see the AMTC deliver a series of industry events led by high profile experts before the end of 2019. The alliance also aims to develop a forum for staff where best practise in musical theatre training can be shared and any dilemmas facing the industry discussed.
The AMTC website www.AMTC.uk.com launched today where members of the public can sign up to receive a regular newsletter.