Tuesday 20 September 2022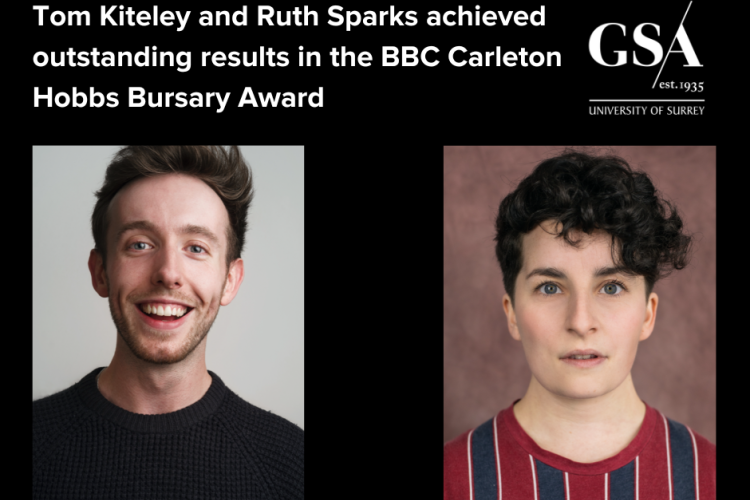 Final year BA (Hons) Acting students, Tom Kiteley and Ruth Sparks took part in the BBC Carleton Hobbs Bursary Award (CHBA) 2022 earlier this year and achieved outstanding results.
We are so excited to share that Tom won the Award and joined the Radio Company on 23rd July to complete his 5-month contract as the prize, while Ruth also made it to the final long list and was noted in Special Commendations.
Tom was commended in each category: BEST SOLOS – Contemporary for Pete from The Kitchen Sink by Tom Wells, and Bruce from The Normal Heart by Larry Kramer; BEST SOLOS – Classical repertoire for Macbeth; BEST SOLOS - Prose Sight-reading for reading Joseph Andrews; and Tom and Ruth together were commended in the BEST DUOLOGUE category for THE WELKIN by Lucy Kirkwood.
We are thankful for actress and acting coach, Emma Cunniffe for mentoring the team.
The Carleton Hobbs Bursary is run by Radio Drama, and it is coming to its 70th year anniversary in 2023. It was brought together with the Norman Beaton Fellowship in 2003, Radio Drama's other acting award.
CHBA is aimed at graduating students from accredited drama schools across the United Kingdom and look for new talent at the start of their career.
We are very proud of Tom and Ruth and extend our gratitude to Emma Cunniffe for her great work in coaching our students.