Wednesday 18 October 2023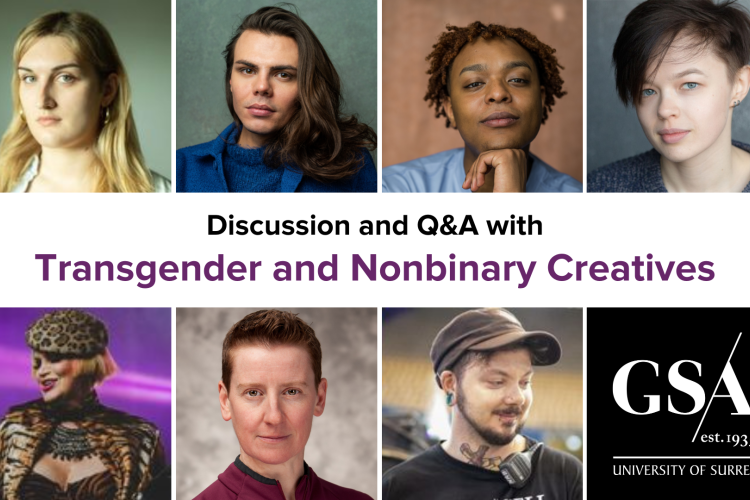 We were delighted to welcome an exciting selection of trans and nonbinary professionals to GSA for a trans-led, hour-long panel discussion and Q&A. The panel consisted of professionals from different areas of the creative industry including creative producers, performers, an intimacy coordinator, a technical theatre artist and more.
We discussed a variety of topics including routes into the creative industries, training, navigating complex situations and how to support and uplift gender-diverse voices within the sector.
To catch up on the panel discussion, click here to listen to the full recording.

Thank you to everyone who took part in the event. Click below to learn more about panel members.