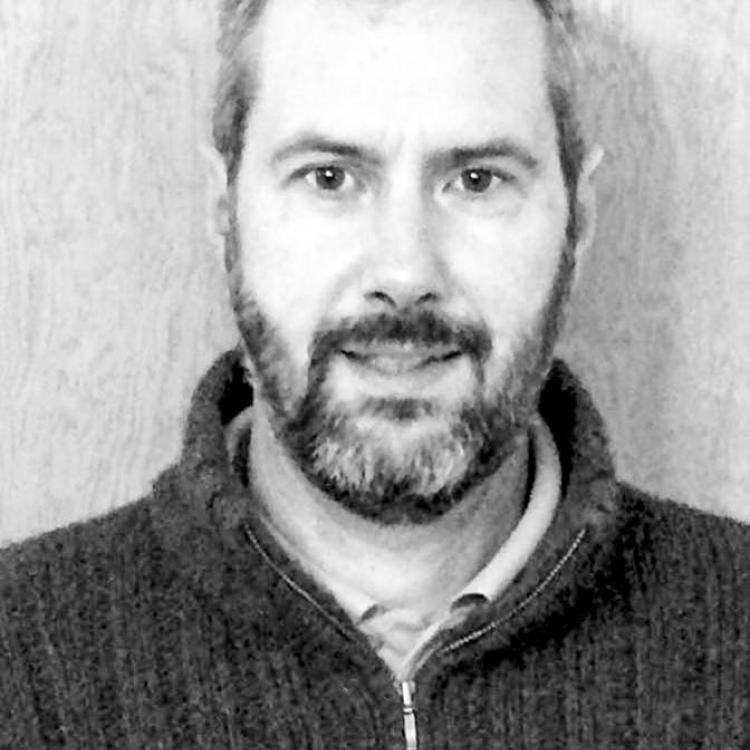 "Always be polite, on time and remember there is a world outside of performance."
GSA Graduate Benjamin Peel wrote Not A Game for Girls which was recently produced at GSA and performed by 2nd year BA Actors. He explains how training in Stage Management lead him to become a writer.
Can you explain your current role within the theatre industry  Having trained in Theatre Production I am now a writer
Had you always wanted to pursue this career? How did your interest begin? I have always had a passion for theatre which comes from my father, the actor Edward Peel, although I was never drawn to acting myself.I enjoyed my time as a stage manager but it took me quite a while to realise that writing drama is what I really wanted to do.
In your opinion, what are the most important skills to have in your chosen genre? An empathetic interest in people, current affairs and history in order to seek out stories to tell in dramatic form that will hopefully move and inspire audiences.
What do you consider to be the most exciting part of your work? Seeing the fruits of my research and writing come alive on stage as putting a play on is such a wonderfully collaborative process where every aspect contributes to the telling of the story.
What attracted you to choose the GSA? It offered a one year post graduate diploma in stage management and it had a good reputation for that course.
What is your strongest or happiest memory of your time at GSA? I was the DSM on a production of 'Pericles' and just loved being in rehearsals and being part of a play as it is assembled from first read through to first night.
What were the best things about your training? I enjoyed being able to have a go at all aspects of stage management as I discovered that my favourite role was DSM because it meant working with the actors and director in the rehearsal process and then calling the show. I think that planted the seeds of wanting to write plays.
How did you change as a person during your time as GSA student? I was given the confidence to be able tackle all aspects of putting on a production and with Tiebreak Theatre in Norwich I was the only stage manager looking after a company of actors as we toured around Norfolk playing primary schools.
What one piece of advice would you give to people considering GSA? Go for it as you will receive an excellent grounding in whatever your chosen course is all taught in facilities that are much improved since I was there.
What are your top tips for students aspiring to work in your profession? Always be polite, on time and remember there is a world outside of performance. Take an interest in it as that will inform your work.  Even a job outside of performing that might seem mind numbing can be a rich seam of inspiration. Be kind and generous to all who you work with as whether out front or behind the scenes everyone is striving to produce the best work that they possibly can.