Cletus Chan, MA Musical Theatre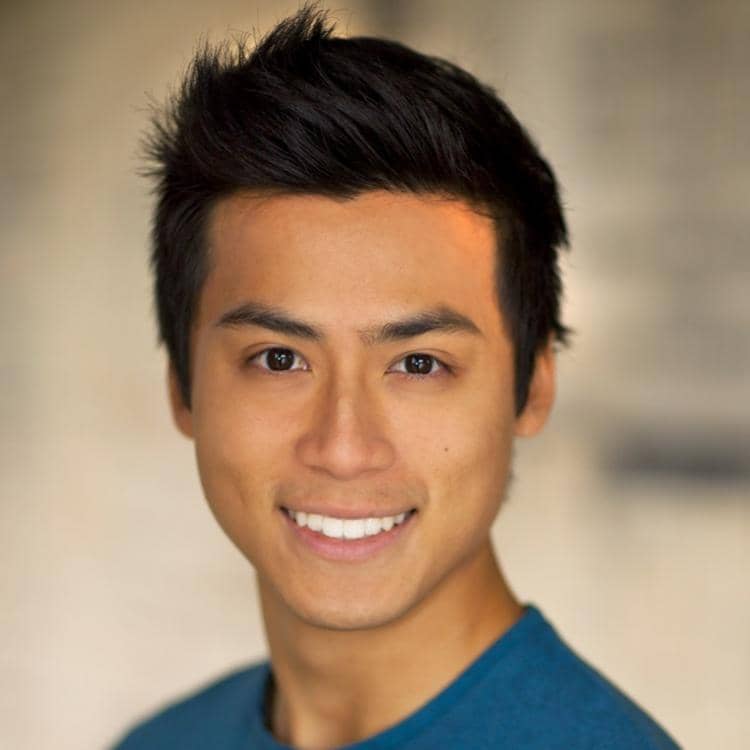 One of the happiest moments I've had at GSA was when we first stepped out onto the Shaftsbury stage for our showcase. After training so intensely for a year, my classmates have become a second family. It was very emotional to share a West End stage with them all.
Musical Theatre Actor, Cletus makes his West End debut in June at the London Palladium in the King and I.  He made his professional debut as Eddie in Mamma Mia on board the Royal Caribbean, Allure of the Seas. 
What attracted you to a career in theatre?
I started musical theatre relatively late, at the age of 15. I always knew I liked performing as I'm also a musician. However, it wasn't until my first ever production (Sweeney Todd) that I realised I wanted to do this for a living. Since then, I've been taking steps towards my goal and I am so happy to be able to say I'm a professional musical theatre actor! 
In your opinion, what are the most important skills to have when working in Musical Theatre?
The ability to take on feedback is one of the most important skills to have. Whether you're in class or at an audition, the person who gave you the note is rooting for you to succeed. It is important and good manners for you to listen and to apply the note. 
What do you consider to be the most exciting aspect of your work?
Just being able to say that I sing, dance and act for a living!  
What attracted you to choose GSA?
I chose GSA for its outstanding reputation and its incredible employment rate. It is almost impossible to open any programme without seeing a handful of GSA graduates. I also chose GSA because of its equal emphasis on all three disciplines. I felt that GSA has the most well rounded MA course and does not try to pigeon hole you into a particular discipline. Many schools are known to excel in one or two disciplines, I believe that GSA excels in all three. 
What was the best thing about your training at GSA?
The sheer intensity of the programme really pushed me to become a better performer. GSA understands that we only have one year and they pack it with as much training as possible. After a year, it really feels like I've received 3 years worth of training!
GSA has instilled a high level of professionalism and tenacity in me. The industry is so competitive, you have to be a professional and constantly work on honing your craft. The weekly professional development classes really prepared me to enter this competitive industry, giving me the skills and drive to continue despite constant rejection.  
What piece of advice would you give to those hoping to train at GSA?
Be completely prepared for all scenarios you could possibly face. Arrive early, be polite, have a 16 bar, 32 bar and 2 minute cut of your songs, because you never know what curve balls they might throw at you. But most importantly, let your passion shine through. You would be surprised by how far a good personality and good manners can get you! 
What are your top tips for students aspiring to work in your profession?
Never let yourself dwell on negative thoughts. It's so easy in our profession to compare yourself to others or to take negative feedback to heart. Understand that everything happens for different people and at different times and that other's success is not your failure. Take all the negative energy and redirect that into your work and keep improving.