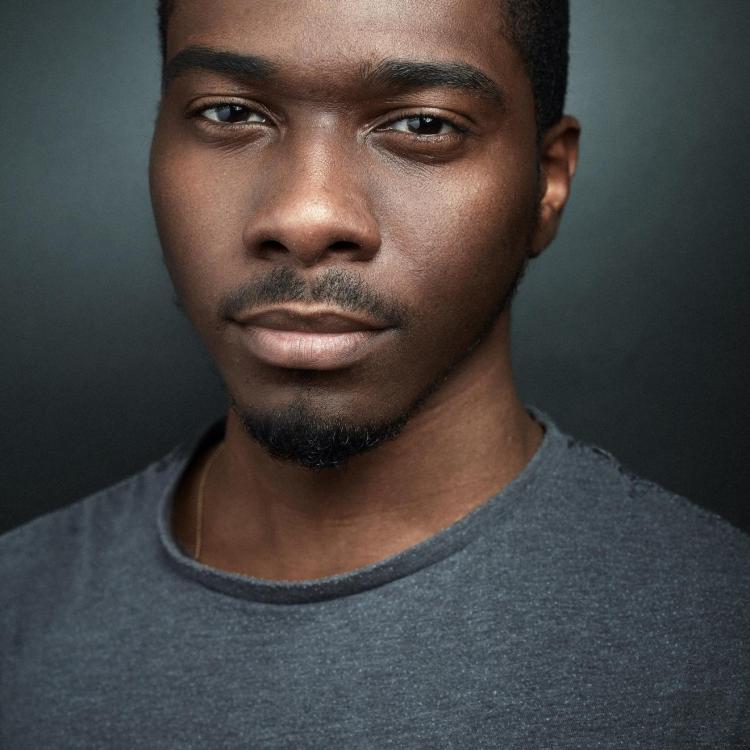 "GSA helped me become more confident in my own ability and helped me to feel more prepared to enter the industry." Teddy Wills, 2018 MA Acting graduate
Teddy Wills graduated in 2018 from GSA's MA Acting programme. He is currently appearing in the West End cast of  Man of la Mancha at the London Coliseum alongside Kelsey Grammar and recently featured in the Olivier Award-winning musical Caroline, or Change.
We caught up with Teddy recently and asked:
Had you always wanted to pursue this career? How did your interest begin?
Acting was always one of my many interests growing up; but it was while doing my undergraduate degree at University that I realised it was one I definitely wanted to pursue professionally.
In your opinion, what are the most important skills to have in your chosen genre?
I think the ability to remain focused on reaching your own goal, and constantly improving yourself & the skills you need in order to achieve what you want and where you want to go in the industry.
What do you consider to be the most exciting part of your work?
Creating an enriching experience for an audience, that allows them to feel like they've taken away something beneficial from going to see the show.
What attracted you to choose the GSA?
Its reputation as one of the top drama schools in the country, and being part of a community with both strong acting and musical theatre training.
What is your strongest or happiest memory of your time at GSA?
I've enjoyed being embraced in part of a community of so many talented performers and being able to make so many great connections during my time at GSA.
What were the best things about your training?
Being able to add a range of tools and acting methodologies to my skillset.
How did you change as a person during your time as GSA student?
GSA helped me become more confident in my own ability and helped me to feel more prepared to enter the industry.
What one piece of advice would you give to people considering GSA?
It's always a good idea to do research so you know what it is about GSA specifically that interests you. Also remember to think about not just what you can get from GSA but what it is that you can bring to GSA.
What are your top tips for students aspiring to work in your profession?
Stay focused and be prepared for any opportunities that present themselves. Sometimes these can be unexpected so stay aware of the possibilities, and network with people. Also be proactive; don't wait for things to come to you, go out and find them.