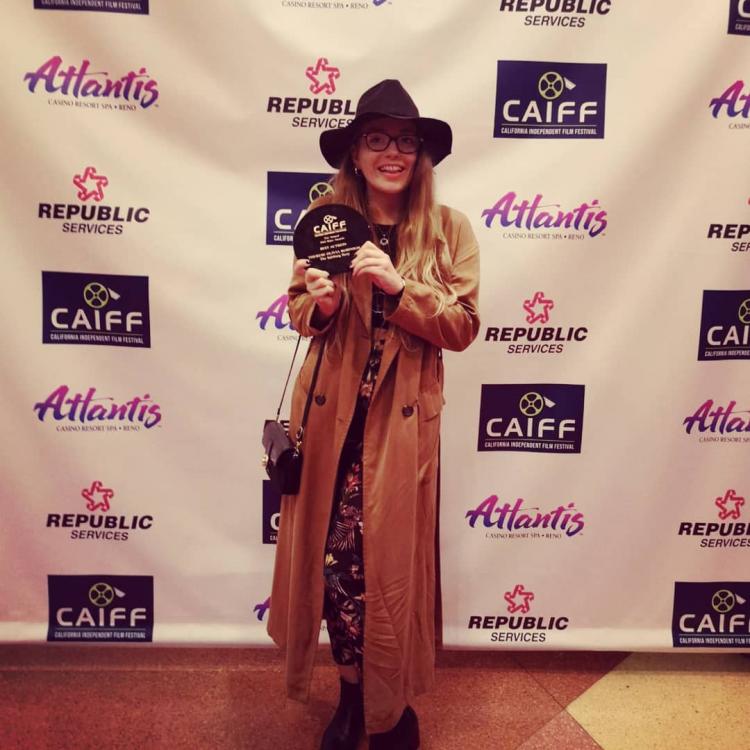 "Stay positive and don't give up – you are a performer, you trained as a performer and live everyday believing that, even if right this second you are serving fries!"
Therese, who graduated from GSA BA acting programme in 2013 plays Beth in feature film 'The Salzburg Story' – winner of The California Independent Film Festival - Best Feature. Therese also won 'Best Actress' in the Festival.  The film has also just been announced to appear in the Orlando Film Festival in October.
1. Can you explain your current role within the theatre industry – Acting/Musical Theatre/Dance/Production
I'm an Actress
2. Had you always wanted to pursue this career? How did your interest begin?
Yes – from a very young age. I played the role of Nancy in Oliver! Age 11 at school, from then onwards it was the only thing I was going to do. Initially my sole interest was musical theatre.
3. In your opinion, what are the most important skills to have in your chosen genre?
Good relations, good business head, a dedicated and professional mindset, a talent for reading and observing people.
4. What do you consider to be the most exciting part of your work?
The fact that I am able to travel and experience different cultures and meet new people in every job that I have. I get paid to do what I love – the study or people and the creation of character.
5. What attracted you to choose the GSA?
GSA is a prestigious school with a strong alumni list and an outstanding reputation for musical theatre (which I wanted to do alongside the acting course.) It was one of the schools where you felt like a person not a number.
6. What is your strongest or happiest memory of your time at GSA?
Being given the freedom to play a 60 year old Irish nun in a fat suit and being given the tools to do so by the wonderful Julia Carey.
7. What were the best things about your training?
The collective wealth of experience and knowledge that the teachers have, which they pass onto the students.
8. How did you change as a person during your time as GSA student?
I became more open and accepting of myself and my abilities and proactive with diving into any situation with the mentality of 'I can'.
9. What one piece of advice would you give to people considering GSA?
Fundamentally, you will get a similar training in any of the top rated drama schools but at GSA you are a member of a family where you are accepted as a fully rounded performer regardless of the course chosen.
10. What are your top tips for students aspiring to work in your profession?
Do you research – it's refreshing to talk to someone who knows what they are talking about but doesn't blatantly scream 'I know everything'. Network with everyone – most jobs I have got have been through personal connections.