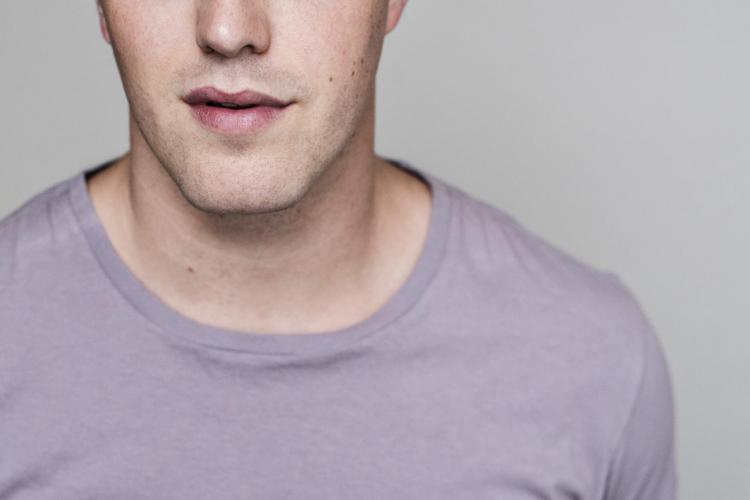 It's been a series of success stories at GSA this Spring for both alumni and current students.
In May Cellen Chugg Jones was thrust into the spotlight quite literally. On the opening night of Chess at the Colliseum, starring another GSA alumnus Michael Ball, Tim Howar who plays the lead role of who plays Freddie Trumper in the musical, penned by Abba stars Björn Ulvaeus and Benny Andersson, with Tim Rice, left the theatre half way through the show to join his wife was in labour. Understudy Cellen, who graduated from GSA in 2013, stepped into the role despite never having completed a full cast rehearsal — winning a standing ovation and praise from co-stars Michael Ball and Alexandra Burke, who both said he "smashed it". Jones described the moment as 'single-handedly the best moment of my life'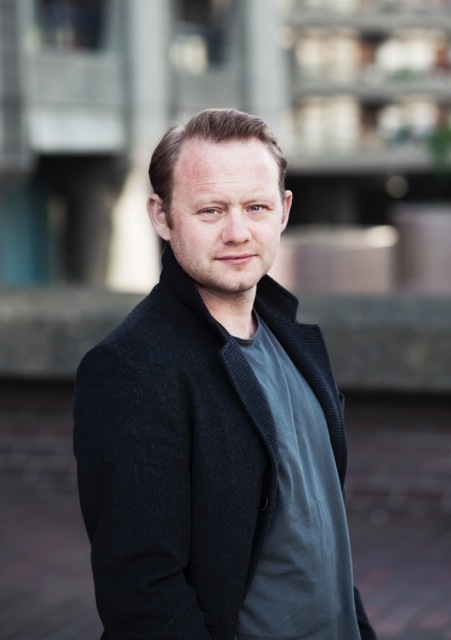 In April 2002 graduate Michael Jibson [pictured right]  won an Olivier Award for best Supporting Actor for his role as King George III in the ground-breaking, sell out musical Hamilton.
Michael graduated in 2002 from GSA's BA Musical Theatre Course and went straight into the West End in the lead role of Joe Casey Our House for which he was also nominated for an Olivier Award for Best Actor in a Musical.
Michael has had a diverse and very successful career across theatre, TV and film and other theatre work includes Brighton Rock (2004) and various roles in the Royal Shakespeare Company's adaptation of The Canterbury Tales in 2005-06. Michael has also starred in movies including Les Misérables (2012), The Riot Club (2014), Beauty and the Beast (2017) and the 2016 Welsh BAFTA Award winning The Lighthouse. Michael's TV work includes Hatfields & McCoys (2012) Burton & Taylor and The Thirteenth Tale (both 2013).
When asked how he felt about winning an Olivier award in a live twitter interview, Michael described it as "the most surreal experience I've ever had" and that he was "chuffed to bits when he got the part". Hamilton made its London premiere back in December 2017 at the Victoria Palace Theatre and has taken the West Event and Broadway by storm.
It's been a big success story for GSA 2018 graduating students too. Before completing their training, Darragh Cowley has just finished playing Melchior in Spring Awakening at the Hope Mill Theatre Manchester; Annie Southall is joining the cast of Mamma Mia! in the West End; Jade Ma is joining the cast of Miss Saigon on national tour; Sam Kipling is joining the cast of the All-Male Iolanthe on national tour and Will Carey is joining the cast of It's Only Life at the Union Theatre.
Meanwhile three graduates are opening in The King and I in July at the London Palladium. Alistair So is cover Lun Tha, Kamm Kunaree is cover Tuptim and Cletus Chan is in the Ensemble.
Kobna Holbrook-Smith a member of GSA Advisory Board is wowing audiences as Ike Turner in the brand new musical Tina, The Musical.
Jed Berry and Suzie McAdam continue in Kinky Boots where they is joined in June by three more GSA grads Anna Stolli and David Haydn and Hannah Price.
Chris Bennett is appearing in Strictly Ballroom at the Piccadilly Theatre.
Michael Colbourne is playing Jimmy in the national tour of Thoroughly Modern Millie…
Courtney Bowman is playing Fatima in Everybody's Talking About Jamie…
Steffan Harri plays the title role in Shrek the Musical in the current UK tour, and is joined by fellow alum Will Hawksworth.
Lauren Byrne and Grant McConvey are in the touring company of Beautiful.
Laura White joins the cast of the national tour of The Play That Goes Wrong.
Jack Whittle is currently appearing in The Comedy About a Bank Robbery at the Criterion Theatre.
Joel Montague is in the tour of Fat Friends and can also be seen on ITV's Girlfriends.
Trine Barias will appear in the Norwegian premiere of Phantom of the Opera…
Victoria Serra, Alistair Barron, and Lewis Cornay are in the tour of Titanic the Musical.
Jordan Oliver is Rolf in the National Tour of The Sound of Music.
Katrina May is in the National Tour of This Is Elvis.
Gillian Hardie, Peter Saul Blewden and Charlotte O'Rourke are in the National Tour of Mamma Mia!
Jamie Hocknell is currently a dancer on Royal Carribbean Cruises.
Bradley Delrosabel is Macavity, Elizabeth Futter is Jellylorum in the International Tour of Cats (currently in Hong Kong) and Will Richardson continues as Rum Tum Tugger in the Asian Tour of Cats…
Louis Maskell is in The Grinning Man at Trafalgar Studios …
Kayleigh Thadani continues in Aladdin at the Prince Edward.
It's not just theatre making news as Lauren Fitzpatrick is making waves in Eastenders on BBC1, Brenda Blethyn will be back with a further series of Vera on ITV1 and Alexandra Mardell has joined the cast of Coronation Street on ITV1
Current students have also been making headlines with 3rd Year BA Musical Theatre programme students appearing in Hong Kong at the British Government's GREAT FESTIVAL OF INNOVATION, singing two sets in front of an invited audience that included government ministers and dignitaries. They also appeared at a University of Surrey Alumni event held for alumni now based in Hong Kong.
And not forgetting the GSA Singers 2018 were launched to full houses and standing ovations on May 6th at the Electric Theatre.