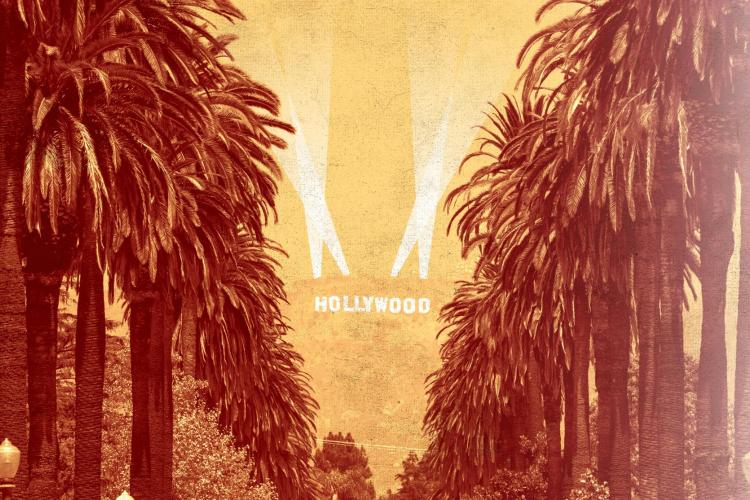 GSA's autumn production of Once in a Lifetime will pilot a new way of delivering audio description for audiences at the Ivy Arts Centre.
As one of the most highly-regarded theatre schools in the UK, GSA is leading the way on inclusivity in the industry using Sennheiser Mobile Connect, which allows audiences to listen through their own device and headphones.
Audience members can download a free app from Sennheiser and use their own smartphone as a receiver. Not only does that mean attendees are able to connect their favourite listening device, such as an induction neck loop or over-ear headphones, they can sit anywhere in the theatre, rather than where the induction loop is installed.
George S. Kaufman and Moss Hart's witty satire, Once in a Lifetime, is filled with quirky characters, music and all the comedy atmosphere of Hollywood in the 1930s. This live production features BA Actor-Musician final year students in collaboration with BA Theatre Production and MA Stage & Production Management students.
The audio-described performance takes place on Saturday 3 December at 2.30pm. Tickets can be booked here . The production runs from Wednesday 30 November - Saturday 3 December 2022 and is part of a series of seven events running this autumn. More details can be found on our events page.  
FAQs
What is an audio-described performance?
The performance itself is the same as any other. Our audio describer works with the cast and production to develop a commentary that adds in all the details that are primarily visual. Details of design, movement, reaction, lighting that may otherwise be missed and lessen the experience of the production, ensuring that the production is accessible to all.
What equipment do I need?
A smartphone or an iPad or Android Tablet, and your own headphones. Sennheiser mobile connect will also work with some existing induction neck loops. Your device connects to our wifi and the audio description streams directly to your device.
How do I connect at the theatre?
It is simple – scanning a simple QR code will connect you to the audio description. Staff will always be able to assist and ensure that access is easy. The QR code will be sent to you in advance along with audio details on the production and QR codes will be available at the theatre before the performance to ensure you are set up before the performance starts.
How do I find the App?
The Sennheiser Mobile Connect App is available on Android and iOS platforms,
If you have any other questions or need more guidance on how to access the audio-described performance of Once in a Lifetime please contact the Box Office where we will be happy to help.