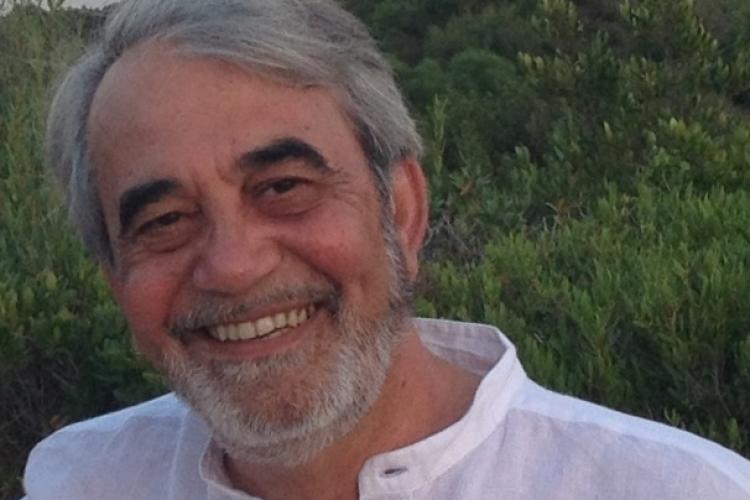 The Centre for Performance Philosophy is delighted to announce that Professor Cosimo Zene will be a researcher in residence next academic year. Professor Zene will contribute to a range of events at the Centre across the year including a planned event on 'Intercultural Shakespeares' - as part of a series on 'Performance Philosophy and Intercultural Dialogue'. 
Cosimo Zene is Professor Emeritus in the Study of Religions and World Philosophies at SOAS (School of Oriental and African Studies), University of London, in the Department of Religions and Philosophies, where he also acted as Head of Department  between 2011-2014. During this period he set up the new BA World Philosophies Programme, which was successfully launched in 2016-17.  
Following initial studies in Philosophy and Theology, Cosimo specialised in Social Anthropology (PhD 1994, SOAS), focusing on the Anthropology of Religion, in particular vernacular religion and the religious experience of subalterns and Dalits. On this he has published a monograph (The Rishi of Bangladesh, 2002) and several articles, with special attention to the political philosophies of Antonio Gramsci and B. R. Ambedkar. He has also published on the interdisciplinary nature of the Study of Religions,  on the anthropology and philosophy of 'Gift and Givenness'  and on Inter-Philosophical Dialogue as foundational for World Philosophies.  
His interest in Performance Philosophy lies in the universal character of both activities which though express themselves in a singular way, according to a given cultural and social milieu, nonetheless contribute to the overall Dialogue within the realm of World Philosophies. As well as philosophy as performance, he has particularly interests in improvisation and jazz.